Barone Defense Firm Win Back Your Life Scholarship Winners
After having reviewed an array of truly inspirational applications from students hailing from all corners of the country, the Barone Defense Firm is delighted to formally recognize the achievements and extraordinary promise of the 2017 Win Back Your Life Scholarship winner.
2019 Scholarship Repicient: Jonathan Olson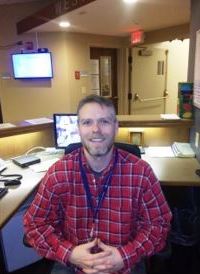 I am from Rochester, Minnesota. I hold a B.A in Earth science, and am currently enrolled in the alcohol and drug counseling program at Rochester Community and Technical College. I am a songwriter and play guitar in my church's worship band. When the Minnesota weather cooperates I like to play disc golf and ride motorcycle.
Reaction Statement
It is an honor to be selected as the recipient of the Barone Defense Firm Win Back Your Life Scholarship, I am extremely grateful for the generous award. This scholarship covers nearly one quarter of the total tuition, and will help to reduce financial burdens that result from student loans. Without these scholarship opportunities, many students take on the full cost of their education and are left with high loan payments for many years after graduation. I am excited to become a licensed counselor so that I may pass on my experiences to those currently struggling with their addictions, and hope that this scholarship allows me to help many people throughout my career. I want to personally thank the Barone Defense Firm and the generous people responsible for creating and managing the scholarship program
2018 Scholarship Recipient: Taylor LeBaron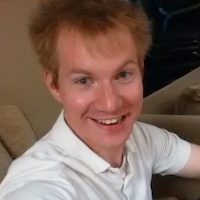 Taylor Branson LeBaron is a graduate student in the University of Illinois at Springfield's Political Science Master's Degree program. His current research focuses on the Millennial generation as an unprecedented phenomenon in social psychology, political media theory, and American Constitutional law as it pertains to the Fourteenth Amendment's causal effects in state sovereignty and judicial review. After obtaining his master's degree, Taylor plans to pursue a Doctor of Jurisprudence or a doctoral degree within the area of Political Science.
Taylor's major published work is Cutting Myself in Half, a book based on a fitness program he created. He has been interviewed on live national television and radio, including the Today Show, Good Morning America Health, and CNN Headline News.
Taylor enjoys hiking, cross-country cycling, ballroom dancing, history, philosophy, law, and the continuation of "the great conversation" that started millennia ago and was revolutionized by Mortimer Adler's contributions through the Great Books of the Western World.
Taylor knows that determination, commitment, and fortitude negate getting off to a less-than-desirable start, and where you're going is more important than where you've been. When he learned that he had won the "Barone Defense Firm Win Back Your Life Scholarship," he felt encouraged that the law firm was able to see how his life lessons had propelled him to pursue cognitive liberty and intellectual self-defense and that they believed in him enough to award him the scholarship.
2017 Scholarship Recipient: Giovanni Sauceda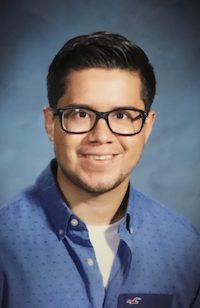 The 2017 recipient of the Barone Defense Firm Win Back Your Life Scholarship is Giovanni Sauceda, a graduate student at La Verne University who is planning to continue his burgeoning career in the field of elementary education.
Mr. Sauceda previously earned a Bachelor of Arts Degree in Liberal Studies with an emphasis in human development and early childhood education from California Baptist University and Associate of Arts Degrees in Mathematics & Science, Social & Behavioral Science and Arts & Humanities from Chaffey College in Rancho Cucamonga, California.
In addition to his studies, Mr. has devoted considerable time and talent to volunteer work with the Maddison Elementary School in the Pomona Unified School District, tutoring bilingual students and providing translation assistance for teachers.
His community volunteer work also extends to providing no-cost music lessons to underprivileged youth, evidencing unusually strong dedication to improving the futures of the less fortunate.
Currently holding a position as an instructional aide and music teacher, Mr. Sauceda hopes to become a multi-subject teacher at the elementary school level. His personal story and enduring belief that education is vital to personal and familial success serve as a true inspiration and example not only to his students but to his entire community.
A first-generation college graduate and the son of Central American immigrants who came to America unable to read or write, Mr. Sauceda's experiences have instilled in him the dogged perseverance and a commitment to bettering his prospects that have ultimately propelled him toward the successes he has already achieved.Mr. Sauceda's story embodies the spirit and purpose of the Barone Defense Firm Win Back Your Life Scholarship in that it highlights the human capacity to triumph in the face of real adversity.
Faced with parental struggles with addiction, ongoing financial distress as well as periodic homelessness, he has long provided a strong example for his six sisters and continues to do so as a father in his own right.
Upon learning that he had received the Barone Defense Firm Scholarship, Mr. Sauceda emphasized how truly honored and grateful he felt for the acknowledgment it represents and for the helpful assistance in meeting his educational experiences in the coming year. Citing the words of highly renowned educator Jaime Escalante, this year's scholarship winner reminds us all that "education is the ticket to success."
2018 Barone Defense Win Back Your Life Scholarship
If you or a student you know would be interested in applying for the 2018 Barone Defense Firm Win Back Your Life Scholarship, we invite you to visit the official scholarship application page on our website to review eligibility requirements and application details.