What to Expect in the 52-3 District Court in Rochester Michigan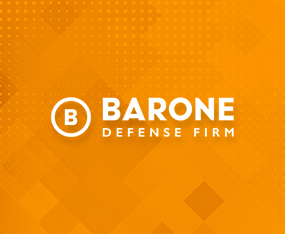 If you've been arrested for drunk driving, or any other crime in the cities of Rochester and Rochester Hills, then your case will take place in the 52-3 District Court in Rochester Michigan. The Rochester District Court also serves the communities of Auburn Hills, Lake Angelus, Lake Orion, Addison Township, Orion Township, Oakland Township, and Oxford Township. The court is located at 700 Barclay Circle, Rochester Hills, MI 48307 and can be reached via telephone at (248) 853-5553.
Process of Arraignment
The judges in the 52-3 District Court in Rochester Michigan require that all felony cases, drunk driving cases and most misdemeanor cases begin with a "walk-in" arraignment that usually takes place before a magistrate. This means that no specific date will be set and you and your attorney can walk into the court on a date and time that is convenient for you. At the arraignment, the magistrate will tell you exactly what your charged with and you will be asked to enter a plea. Because of this it is a good idea for you to find and hire a lawyer before your walk-in arraignment.
Two things will be decided at the arraignment. The first thing is the dollar amount of your bond. This dollar amount can be anywhere from "personal recognizance," where no money is necessary, all the way up to a very high cash bond. The second thing to be decided are the conditions of your bond. For a drunk driving case conditions will include abstinence from alcohol and drugs, and you will be required to undergo testing to prove that you are following this condition. As a condition of bond you will also be ordered to stay in Michigan and not the leave the state without permission of the court. For people who are required to travel this can sometimes very problematic as the judges are intransigent at times relative to the enforcement of this condition.
The 52-3 Rochester District Court's "Rocket Docket"
The three Judges at the Rochester District Court and their staffs are all very efficient in handling the relatively heavy dockets (case load/scheduling calendar) in this court and their cases are always scheduled in a highly structured and business-like manner.  This is necessary by court rule but also, due to population trends and the size of the land area under this court's jurisdiction, this court has one of the highest case load per judge of any court in the state.  This means that the Judges in the Rochester District Court must be very prudent in utilizing their "judicial economy." This "judicial economy" typically results in two things.  First, your case will rapidly be set for trial, often at the first pretrial, and second, adjournments are rarely given, meaning if your lawyer is not available due to a scheduling conflict, the court will not adjourn your case.
The lawyers at the Barone Defense Firm appear regularly in this court, and therefore understand well the time constraints on the judges, and are almost always able to accommodate the judge's scheduling without issue.  Part of the reason this is true is that we carefully limit each lawyer's case load as part of our attempt to avoid scheduling conflicts.  Also, we maintain excellent relationships with the Judges, prosecutors and police officers in this court, and are therefore able to quickly and efficiently obtain discovery and otherwise prepare your case before each court date.  As a result, we have found that even with such tight scheduling imposed on the cases in this court, we are often able to achieve excellent results for our clients.
Judges of 52-3 District Court
The 52-3 District Court in Rochester Michigan has three judges, including the Honorable Julie A. Nicholson, the Honorable Nancy T. Carniak, and the Honorable Lisa L. Asadoorian.
Judge Julie Nicholson
Judge Julie Nicholson has been on the bench since 1997. She is known as being tough but fair on drunk driving cases. While Judge Nicholson nearly always sends repeat drunk drivers to jail, most first offenders are sentenced to WWAM as an alternative to incarceration. Judge Nicholson expects all people to fully comply with all conditions of the bond and probation, and a failure to fully comply often results in some period of incarceration. This includes missing chemical tests or submitting positive results on chemical tests.
Judge Lisa Asadoorian
Judge Lisa Asadoorian has been on the bench since 2001. Prior to becoming a judge, she was employed as an Assistant Oakland County Prosecuting Attorney. After leaving the prosecutor's office, in the mid and late 90's, Judge Asadoorian was in private practice. During this time she defended citizens accused of many different misdemeanors and felonies including drunk driving. Judge Asadoorian considers herself to be a staunch constitutionalist. She has an excellent judicial demeanor and expects litigants appearing in her courtroom to be well prepared.
Like Judge Nicholson, during her tenor as a judge, Judge Asadoorian has earned a reputation of being tough but fair. With drunk driving cases jail is always an option in her courtroom, but jail time on a first offense drunk driving is typically reserved only for those cases with extenuating circumstances. Also like Judge Nicholson, Judge Asadoorian frequently uses WWAM as an alternative to incarceration on a first offense drunk driving.
Judge Carniak
Judge Carniak was in private practice for 15 years before being appointed to the bench in January 2000. Judge Carniak is very committed to the greater Rochester community and is active with many of the area's community organizations. She is also very involved with the area's youth and conducts both a mock trial and teen court in her courtroom.
Mr. Barone resided 20+ years within the jurisdiction of the 52-3 District Court in Rochester Michigan and therefore considers this to be his "home court." Furthermore, he and the attorneys with the Barone Defense Firm, have been appearing in this court for nearly three decades, and during this time have collectively handled more than 100 drunk driving cases in this court. During this time they have obtained excellent results for many clients. If you'd like to know more about this court, or how we can help you, then please contact the Barone Defense Firm today for your free no obligation consultation.