Driving Under the Influence of Marijuana OUID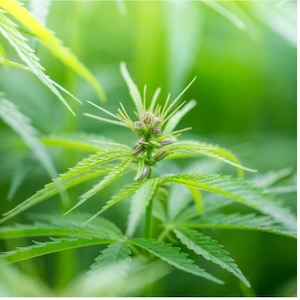 Because Michigan has recreational marijuana more people are being charged with OUI after consuming the drug. The penalties for this offense are the same as any other DUI charge.
To show that a person is operating under the influence of drugs or OUID marijuana, the prosecutor must show that the THC in your blood caused your ability to drive to be substantially and materially affected.
If the prosecutor can prove this, then it is up to a jury to determine whether the evidence shows that your consumption of marijuana caused you to no longer be able to operate the motor vehicle in a normal way.
Is There a Legal Limit for Marijuana in Michigan?
No. Unlike drunk driving where a blood alcohol test can be used to prove you were intoxicated, there is no legal limit for THC. This could change in the future. However, such a change would require the legislature in Michigan to amend the intoxicated driving laws to impose a legal limit for THC. This is what other legalized marijuana states have done, but so far, Michigan's law enforcement community has rejected this option.
For this reason, an OUID marijuana is prosecuted the same as any other DUI change involving drugs or alcohol, except without the statutory crime. The prosecutor must prove the common law crime, which is based totally on the observations of the police officers involved, as well as your performance on any field sobriety tests. Sometimes, a DRE or drug recognition "expert" will be called in to assist in the investigation.
If There's No Legal Limit, How Can OUID Marijuana Be Proved?
As indicated, because there is no legal limit for marijuana/THC, a prosecutor in Michigan must prove that your ability to operate a motor vehicle was substantially and materially impacted. Such proof usually consists of all the observations made by the arresting officer as well as the Drug Recognition Expert where applicable. The nature of marijuana and the way it impacts a person makes such proof far more difficult than it might be with alcohol-based crimes.
Case Sample: BDF Senior Trial Attorney, Michael Boyle, Gets Michigan OUID Marijuana Case Dismissed
In a recent case in the Upper Peninsula of Michigan, Michael Boyle was able to get his client's OWI-marijuana case dismissed. In this case, the Client did not have any prior OWI convictions and did have a medical marijuana card.
The Client was pulled over after driving through a red light. The Officer reported a strong odor of marijuana and tremors in the Client's movements. The Client admitted to using his medical cannabis prior to driving. The Officer conducted an ARIDE (Advanced Roadside Impaired Driver Enforcement) and narrated several observed clues during the investigation on his body mic.
The Client was arrested and submitted to a blood test as requested by the Officer. The Michigan State Police forensics lab reported .000 for alcohol, but also reported active THC in excess of 50ng and carboxy (the metabolite for THC) in excess of 100ng. Also, the Client's prescription medication was detected. The Client was charged with operating under the influence of controlled substance and open intoxicant in a motor vehicle.
How did the Operating Under the Influence Charge End up Getting Dismissed?
Through meticulous work with the Client and the Client's family, Mr. Boyle intimately understood the Client's legitimate medical need for using medical marijuana and the Client's life in general. Mr. Boyle also collected the medical records documenting client's physical ailments, medical history, and needs for the medical marijuana and prescription found in his blood. Mr. Boyle also researched and expertly explained a Michigan study on cannabis and impaired driving and the lack of any scientifically reliable correlation.
Through this diligent work, and Mr. Boyle showing that he was prepared to win a trial on the case, if necessary, Mr. Boyle was able to convince the prosecutor to agree to dismiss the charges and allow a plea to a civil infraction of careless driving.
The Client was elated not just because his name was justly cleared, but also because he would be able to continue to help his mom and dad, who had medical issues, get to doctors' appointments without interruption of his driving privileges.
Hiring an OUID Marijuana Lawyer in Michigan
If you are facing a drugged driving charge it is important that you hire a specialized criminal defense lawyer. The highly focused Michigan OWI defense attorneys at the Barone Defense Firm have spent the better part of 35 years perfecting the craft and science of defending both standard and complex OWI cases.
OWI cases involving blood samples, marijuana, and drugs may seem complex, but through years of experience and continuing education on the science, the DUI defense team at the Barone Defense Firm continues to provide a free consultation. Our highly successful lawyers offer you the best investment in legal services.