Conviction of an OWI Charge in Michigan and DUI Probation
Potential Probation Terms under Michigan DUI laws. To read more about the list of mandate categories of punishment under Michigan's drunk driver laws, go to this OWI 1st offense Michigan article on every penalty for driving drunk.
If you are convicted under DUI Michigan laws of either a misdemeanor OWI charge Michigan or OWVI Michigan or a felony DUI in Michigan, it is highly likely that you will receive some form of probation as a part of your Michigan OWI sentence. This is just one of a dozen or so drunk driving consequences.
Most OWI Michigan first offense misdemeanor convictions in the Great Lakes State will result in a 1-year probation period, minus any days served in jail. A license suspension after a guilty plea or conviction of drunk driving Michigan follows every driving while intoxicated (DUI) conviction.
Super Drunk Law Michigan enhanced OWI Penalties. With a very high blood alcohol content, the Michigan super drunk law penalizes these drunk drivers even more heavily. Plus, anyone who refuses to take the post-arrest implied consent test will have a total license suspension for 30 days on a 1st offense OWI in Michigan.
Repeat DUI Charges and DUI Penalties in Michigan
A second offense misdemeanor OWI in Michigan will result in an 18-month probation term. The Michigan Secretary of State will search for and "count" any prior DUI or DWI that is reported by other states.
Following NHTSA's guidelines for ramping up punishment for those who repeatedly violate drunk driving charges, a felony DUI 3rd offense will likely carry the maximum term of probation. In this article, any reference to a MI OWI vs DUI Michigan is just done to vary the phrasing, since they mean the same traffic crime.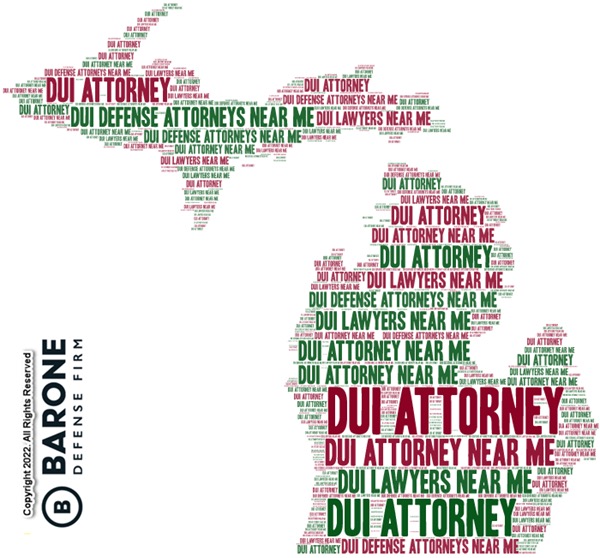 When is DUI a felony in Michigan? As in most states, a drunk driving accident may increase punishments are require longer probation periods.
For any OWI felony in Michigan, which calls for a maximum of five (5) years, the entire five-years of probation may be ordered in a DUI case that started as a collision caused by the defendant. This is especially true if the case facts involved a drunk driving car accident.
The primary purpose of probation for impaired driving in Michigan is to allow the sentencing Court to make sure that you complete every penalty ordered after being convicted of driving drunk. By having the probation department monitor your behavior and ensure that jail time is served, and that your driver license is suspended, until an ignition interlock device is installed, the Court knows that punishment has been administered.
While on probation you are usually precluded from using alcohol and any non-prescribed drugs, not pick up any new offenses, engage in substance abuse education or treatment programs ordered by your Judge, including possibly 12 step AA attendance (or similar program). You are likely also to not be allowed to leave Michigan without notifying the court and obtaining their permission.

Probation is often considered a privilege and the primary focus of the judge and the probation department monitoring you is to encourage public protection. If you're not using drugs or alcohol, not continuing criminal behavior, and are employed or going to school, the thinking is that you are far less a danger to the community.
Two Types of Probation May be Ordered in Michigan
Depending on the circumstances of your case, the court within which your case is pending and your prior criminal record, you may be ordered to participate in one of two types of probation: non-reporting or reporting probation.
Non-reporting probation is by far the most lenient type of probation. It is also the most rarely used form of probation in Michigan. Under non-reporting probation, you are not required to check in with a probation officer—you simply must refrain from breaking any laws or having any more criminal charges leveled against you.
At the end of the assigned probation period, the judge will check your criminal record (since the date of this conviction) to confirm that you have stayed clear of legal troubles. If all is clear, you have no additional reporting duties.
OWI Reporting After Conviction with General Conditions, Special Conditions or Both
This type of probation requires you to periodically check in with a probation officer, typically monthly. You may also be ordered to refrain from using alcohol or drugs—which can be monitored by alcohol or drug testing—and to participate in community service. You also may not be able to leave the state without permission of the court.
Aside from these statutory conditions, the court can also impose special conditions of probation. Some common conditions of probation include being ordered into residential treatment or some other form of education or counseling, find a job, continue working, obtain your GED or stay in school. Some judges even require you to write essays on relevant topics.
What Happens After a Violation of DUI Probation?
If you fail to stay in meticulous compliance with probation, you may face a charge of violation of probation. These kinds of cases usually start with something called a "show cause."
This is a legal term for you being ordered to come forward and explain why the judge should not hold you in contempt of court, jail you, or order additional penalties for a violation of probation. If this happens you have a right to demand a hearing, but if you lose, you may be facing a variety of sanctions including possibly lengthy incarceration.