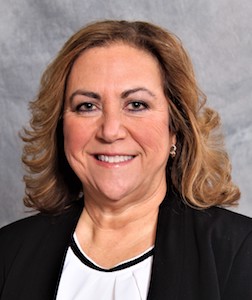 Orosia Adams
Of Counsel
Orosia is an accomplished and skilled lawyer with comprehensive experience in providing legal guidance to a business client base. She advises organizations on data privacy and cybersecurity risks on both a national and international basis, including proactive compliance, incident response strategies and management, and defense of regulatory enforcement actions. Orosia has worked on numerous data breaches and privacy incidents where she worked closely with local, state and federal law enforcement, forensic investigators and third-party cybersecurity vendors to offer clients efficient and effective breach response services in compliance with the numerous state, federal, international and industry-specific legal obligations. Her experience covers a multitude of regulatory areas including privacy, data security, data breaches, export compliance, tax compliance, and the developing cannabis industry.
From the Attorney:
My Story
The daughter of Spanish immigrant parents, I was born and grew up in the Detroit area. My mother did not speak English and we only spoke Spanish in the home, so I became bilingual. Growing up I enjoyed school, friends, and the community of other Spanish speaking people that in fact became our family.
Unfortunately, my childhood ended abruptly when at 17 years of age my mother was killed by a drunk driver. The world as I knew it had changed forever but matters were about to get worse. Six months after the death of my mother, my father passed away leaving behind 3 children. I had graduated from high school and was getting ready to begin college but now I was an orphan.
I was determined to make the best out of my situation and worked at local area malls while attending the undergraduate program at The University of Michigan – Dearborn. I worked my way through school and successfully graduated in December of 1988. Immediately thereafter, I went to work for General Motors. While working at GM I earned my MBA from Wayne State University Business School in 1991 and later convinced GM to sponsor my attendance in law school. I attended Wayne State University School of Law in their evening program while maintaining full-time employment at GM and graduated with my JD in 1998. Again, I was determined to excel despite of the past.
For the longest time in my life, I did not understand drunk drivers and I certainly did not have any sympathy for them at all. Afterall, my life had been uprooted because of the decision of a person to drive while intoxicated. I held on to the belief that all drunk drivers should go to prison, until my own son received his DUI. I remember sitting in the courtroom at his sentencing, when I realized that this time I was on the opposite side of the courtroom. My son is a good person and made a poor decision.
Quickly, I began to reflect and did a lot of soul searching as to where my life had led me. All drunk persons are not bad people, they are in fact good people that made bad choices. I eventually did forgive the drunk driver that killed my mother. Everyone deserves the ability to win back their lives.
I am now an attorney at The Barone Defense Firm, and I bring the same determined, can-do attitude to serving the client's needs. I strive to exceed the client's business objectives all while maintaining compliance to legal requirements.
Education
J.D., Wayne State University Law School, 1998
MBA, Wayne State University Business School, 1991
B.B.A., University of Michigan – Dearborn, 1988
Jurisdictions Admitted to Practice Michigan, 200

Professional & Bar Association Memberships
Michigan Bar Association
Member Since: 2000
Representative Clients
General Motors
Ford Motor Company
Caterpillar
Kraft Heinz
Featured Pro Bono Activities
Lakeshore Legal Aid Driver License Restoration Clinic