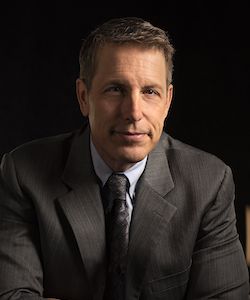 Doug Passon
Of Counsel
Doug Passon has been a criminal defense attorney for over twenty-five years in state and federal practice. He is also an award-winning documentary filmmaker who combines his passion for filmmaking and narrative with his practice of law by producing short documentaries for use as mitigation in plea negotiations, sentencing and post-conviction proceedings.
Passon's practice is premised on the belief that every client has a story to tell, and a lawyer's main objective is to find it and tell it well. Passon collaborates with the lawyers at the Barone Defense as well as others across the country to develop case narratives and produce and integrate mitigation videos into their cases.
Passon also assists the lawyers at the Barone Defense Firm with developing narratives for use in plea negotiations, trial presentation, sentencing and post-conviction.
He is the nationally recognized expert in video sentencing advocacy, his work having been recognized in the Wall Street Journal, the New York Times, The Atlantic, and even his all-time favorite T.V., The Simpsons.
Passon has written and taught extensively on legal storytelling and other topics, and published his first book on legal storytelling, The Narrative Gym For Lawyers, co-authored Randy Olson, Ph.D., in December 2021. The book introduces a new narrative framework called the "ABT", which stands for "and, but & therefore" and it has completely changed the way passon approaches his practice.
In 2022, Passon created a podcast devoted to sentencing advocacy, called Set for Sentencing, it features Passon's unique perspective on all things-sentencing, and conversations with world-class experts; all in service to the goal of bringing more fairness, more awareness, and more humanity to the sentencing process.
Doug Passon is licensed to practice law in the State of Arizona, and has been admitted to practice before dozens of Federal Courts around the Country, including the Eastern and Western District Courts in Michigan.