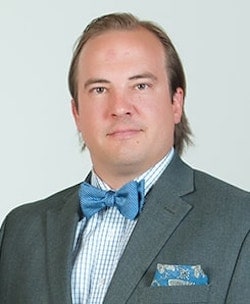 Michael J. Boyle
Partner
Partner, Michael J. Boyle joined the Barone Defense Firm in 2005. Prior to joining Barone he gained vast and complex experience working at a large Detroit litigation law firm as well as a solo practice. Mr. Boyle has served as the firm's Senior Trial Attorney, and the Firm's first Partner in 2015. In 2009, the firm's statewide practice grew to include an Office in Grand Rapids, where Mr. Boyle now makes his home.
Michael J. Boyle is an accomplished trial lawyer who has helped clients obtain successful resolutions in their cases throughout Michigan. Those skills that have transpired within the Courtroom have also been recognized and shared with peers around the State. He regularly is a featured speaker on topics including 2nd Amendment Rights and Self Defense, Opening Statements and Closing Arguments, Alcohol and Drug Analysis, Case and Client Development, and Trial Strategy. Mr. Boyle is a founding Board Member of the Michigan Association of OWI Attorneys (MIAOWIA) and has presented at several seminars throughout Michigan, including presenting at State Bar of Michigan Marijuana Law Section on "Tips in Handling Marijuana DUID Case" and "FOIA and THC Blood Testing". He has also served as a guest lecturer at Thomas M. Cooley Law School for his Law Partner Patrick Barone, an Adjunct Professor.
Mr. Boyle's extensive trial skills and representation include a practice focus on cases involving allegations of Operating Under the Influence of Alcohol and/or Controlled Substance, Criminal Sexual Conduct, Firearm and Self-Defense cases, and major Controlled Substance cases. His experience, trial skills and training have allowed for success in these most difficult and serious practice areas.
Recognition
Mr. Boyle has received numerous accolades and acknowledgements professionally including:
Leading Lawyer – Leading Lawyers Magazine
Top Lawyer – Grand Rapids Business Journal and Grand Rapids Magazine
Clients' Choice Award – AVVO
10.0 Rating – AVVO
Rising Star – SuperLawyers
10.0 Lawyer Rating – Justia
Best Law Firms – US News & World Report
Experience
Mr. Boyle has been in Trial more than 100 times in his career but continues to hone his craft. He is a graduate of the highly revered Gerry Spence Trial Lawyers College, and the Trial Lawyers College of Michigan. Both playing a crucial role in the unique representation for all firm clients. Mr. Boyle is one of only a couple Michigan attorneys that has obtained the significant technical and scientific hands-on training in Forensic Chromatography, sponsored by American Chemical Society (ACS). This includes Gas Chromatography Flame Ionization Detector (GC/FID) for blood alcohol testing, Gas and Liquid Chromatography Mass Spectroscopy (MS) and Tandem MS, for blood drug testing and whole drug testing, all of which are the testing methods of the Michigan State Police Forensic Laboratory. Mr. Boyle has been certified as a practitioner of the Standardized Field Sobriety Tests (SFST) in accordance with the standards set forth by the International Association of Chiefs of Police (IACP) and the National Highway Traffic Safety Administration (NHTSA). He is also trained and certified as a Drug Recognition Evaluator/Expert (DRE) specifically designed for DUI Drug cases, and Advanced Roadside Impaired Driving Enforcement (ARIDE). He has also received training in cell phone location and data collection, which serves a significant role in sex crime cases and motor vehicle accident cases. This extensive training has provided him the ability to thoroughly and accurately review your case, confidently negotiate with prosecutors, and tactically cross examine arresting officers and investigating detectives.
Mr. Boyle has practiced and tried cases in Criminal District Court and Circuit Courts in over 70 counties in Michigan, and has handled cases involving Child Protective Services, Department of Health and Human Services (DHHS), and matters handled within the Family Division of the Circuit Court. He is also Admitted in the Eastern District of Michigan.
Philosophy
Win Back Your Life. It is the mission of our firm. We meet wonderful people during the most difficult time in their life, and the lives of their family. We are empathetic and compassionate in our approach to understand their story. Our personal individual approach, our accessibility and communication, our trial experience, our scientific training, and a team working in concert for one goal, your goal. Excellence. Experience. Results.
"Simply, I represent my clients the way I would want myself or my family represented. That is the standard."
Personal Information
Michael J. Boyle, or 'Boyle' as many know him, was born and raised in North Muskegon, MI. His personal and professional ties to West Michigan were driving forces opening our office in Grand Rapids in 2009. He and his wife Lindsey reside in Grand Rapids with their Goldendoodle, Briton.
He is a proud alumnus of Albion College, a 4-year letterman in Football, and a recent inductee to the Albion College Athletic Hall of Fame as member of the 1996 Team.
He earned his law degree from Thomas M. Cooley Law School in 2002. He served on the School Senate, participated in Moot Court, and a member of the Cooley Rugby Team. He is an active member of the Cooley Alumni through volunteer work and fundraising.
In his time away from Court and Clients, Mike and Lindsey enjoy travel and new experiences when available but are Pure Michiganders at heart. They love time at the beach, on the golf course, and trips Up North and to the U.P.
Acknowledgements
Mr. Boyle has received significant recognition in his accomplishments during his career including multiple Rising Star by Super Lawyers, AVVO 10.0 Rating and Client Satisfaction Award, and most recently, is 1 of 5 Lawyers in Criminal Defense recognized by Grand Rapids Business Journal and Grand Rapids Magazine as Top Lawyer.
"The greatest resource that I can give my client is my time, my time to listen and my time to fight for them. But I can also give them my team, our whole firm, and to let them know that they are not going through this alone. You did not just hire me, you hired us."
Education
J.D., Criminal Defense of Michigan Trial Lawyer's College
Jurisdictions Admitted to Practice Michigan