DUI Lawyer Near Me in Birmingham, MI: Oakland County MI OWI
Driving Under the Influence (DUI) of drugs or alcohol is a serious criminal offense. While an OWI can mean felony charges, most cases are misdemeanor DUI cases. Considering potentially harsh DUI penalties, like DUI jail time, or being put on a DUI ignition interlock device for a year or more, you need the help of a DUI criminal defense attorney.
Is the case a standard Michigan OWI or a vehicular manslaughter case? In Birmingham, Michigan, you can be charged with a variety of DUI charges, including OWI, OWVI, and OWPD. If facing a DUI causing death, then expect to be fighting a felony DUI manslaughter charge.
What if my breath alcohol test was over the DUI limit? If you have been charged with OWI (Operating While Intoxicated) when your BAC level exceeds the legal limit, OWVI (Operating While Visibly Impaired) which will be charged against the driver when no test result is available, or OWPD (Operating with Any Presence of a Schedule 1 Drug or Cocaine), you need to have skilled, experienced legal counsel by your side.
How can I find out the approximate DUI lawyer cost? it is important that you obtain a Birmingham DUI attorney as soon as possible. Conviction of any of these charges can have serious and lasting effects on your freedom and legal rights and may result in jail time.
When you call Barone Defense Firm, our legal professionals provide a free lawyer consultation to assess your legal situation, and will review DUI attorney cost at that time, if you retain one of our DUI defense attorneys near me. Our law professionals will look at the police evidence claiming your DUI BAC level and see if the test has deficiencies.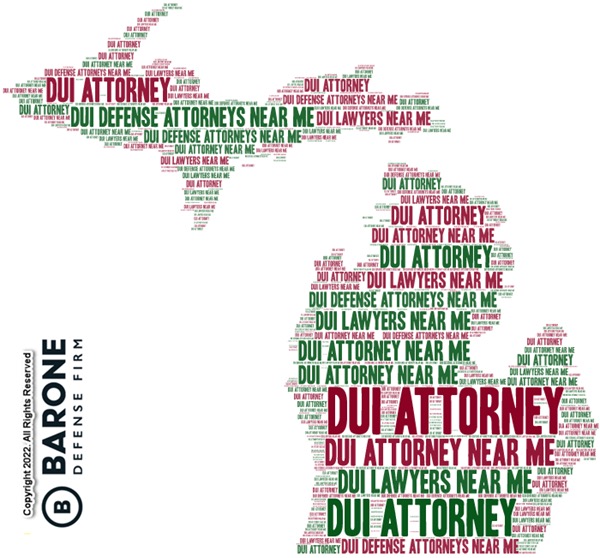 For a First-Time Offender, Does Your License Get Suspended After DUI?
If convicted, yes it will be suspended. That is why our seasoned, experienced law firm attorneys look for ways to get the OWI charges dismissed or reduced to a non-DUI disposition.
Do you get jail time for a DUI? In some cases, first OWI offenders in Michigan do not have additional jail time to serve. This story is very different for a 2nd DUI in the past 7 years, and 3rd DUI jail time is guaranteed, but only if you are convicted of OWI, and not a lesser offense.
Can you get a CPL with a DUI in Michigan? In America, guns rights are very important to many, and our lawyers in Michigan are asked this question often. Simply stated, if you already have your CPL when arrested for an OWI in Michigan, this arrest will not affect your CPL rights. But you cannot apply for a CPL while a DUI case in Michigan is pending.
Bring your Drunk Driving Charges to Experts in DUI Defense. An experienced Birmingham criminal lawyer will examine all the circumstances surrounding your Oakland County, Michigan case to help you build the best possible defense.
Facing DUI arrests near me can also trigger job loss and be disruptive to marital harmony in your household. For many, the loss of steady income can mean that the cost of a DUI must be weighed against paying the mortgage and buying food.
Our DUI lawyers in Birmingham, MI can help you defend your legal rights with compassion and professionalism, every step of the way. En Español. Contact a DUI lawyer near me at our Michigan law firm, for our insights into how your pending criminal charges ( whether one OWI, 2 DUI or 3 DUI) cases can be best defended.
Michigan DUI Laws Applicable to Your Birmingham, MI Criminal Case
Michigan laws regarding operating a vehicle while under the influence of drugs or alcohol are extremely strict. The penalties and various charges related to driving under the influence can be found in section 257.625, Michigan Vehicle Code.
In Michigan, it is illegal to drive while impaired by alcohol, illegal drugs, or certain prescription medications. The severity of the charges a driver will face if pulled over for driving under the influence will depend on a variety of factors, including whether they are facing a second DUI or felony third DUI conviction. A Birmingham DUI lawyer can help an individual defend against any sort of allegation the prosecution may bring forward.
The following types of violations all fall under the charge of Operating While Impaired, (OWI):
Operating a vehicle while under the influence of alcohol or drugs that have substantially impaired the ability to drive
Operating a vehicle while having a blood-alcohol content, (BAC), of higher than 0.08%
Operating a vehicle while having a BAC higher than 0.17%, (this is also known as the "Super Drunk Law")
In addition, if someone is pulled over on suspicion of driving under the influence, they may be charged with Operating While Visibly Impaired, (OWVI), if the driver's ability to operate a motor vehicle was visibly impaired because of drugs or alcohol.
DUI under 21. It is important to note that Michigan has a Zero Tolerance law regarding underage drivers (those not yet age 21 or older) who operate a vehicle under the influence of alcohol. Operating a motor vehicle with a BAC between 0.02 and 0.08 percent if under the age of 21 is illegal in Michigan.
Operating with any Presence of a Schedule 1 Drug or Cocaine, (OWPD), is illegal in Michigan, even if you are not visibly impaired. The presence of a Schedule 1 drug or cocaine can be determined through a chemical test and can be defended using a Birmingham DUI attorney.
Call Today for a FREE Lawyer Consultation and Receive Immediate Legal Help for Your Pending Criminal Case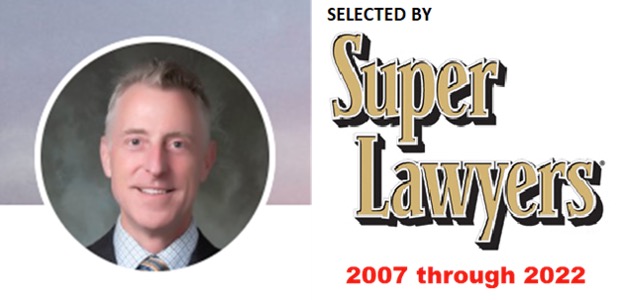 Contact us 24 hours a day at our law firm's easy to remember toll-free number, 1-877-ALL-MICH or 877-255-6424, for a free criminal case review. The three Super Lawyers with our outstanding group of Michigan attorneys near me at Barone Defense Firm travel the entire Great Lakes State, to help citizens in legal trouble in Michigan for alleged criminal law violations.
To speak with a FREE consultation lawyer, call today to learn how to protect your yourself from a possible unwarranted conviction. What do you have to lose, when the free legal advice with our litigation team's criminal lawyers near me can answer many tough questions?