The Michigan CPL Application Process: Michigan Criminal Law
CPL stands for Concealed Permit License and is part of Michigan Gun laws. This form contains all of the instructions and can easily be completed on a computer or printed and filled out by hand. It is a Michigan State Police CPL form.
Depending on the facts of the case, carrying a concealed weapon into certain types of buildings can be a felony or misdemeanor crime. To avoid needing the help of Michigan criminal lawyers to fight such a criminal charge, no person should carry a concealed weapon before knowing Michigan's laws.
The Michigan application process for the CPL involves a few different steps. The first step is to fill out the required form and be prepared to show the necessary identification.
When filling out the form, it is important to make sure all information is accurate and complete. After completing the form, an applicant must submit fingerprints, proof of training in gun safety, and other required documents such as a driver's license.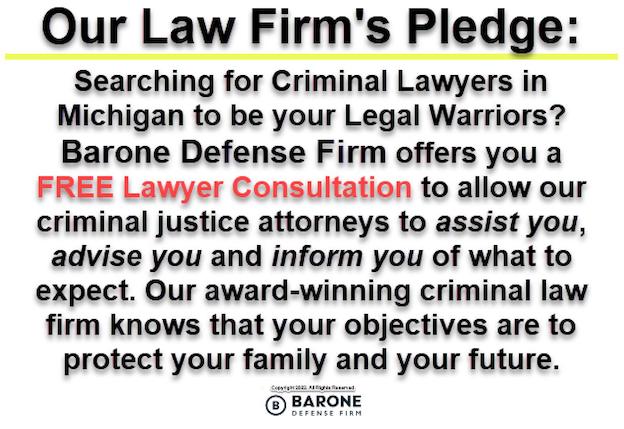 An applicant will then take this completed form, along with the certificate that they have completed the necessary firearms training class, to the county clerk in the court in which they reside in the Great Lakes State.
For anyone interested in learning more about this process, contact a skilled firearm attorney to speak to criminal lawyers near me at our Firm. They can answer any questions you may have and provide valuable advice about the process.
The next step is for the applicant to appear in person at their local county clerk's office with a state-issued picture ID, such as a driver's license, passport, or Military ID card. Payment must be made at this time by cash or check.
Following an Application Submission in Michigan: The Waiting Period
After submitting the application and paying the necessary fee, a Michigan CPL application process requires a request that fingerprints be taken by the county clerk, department of state police, county sheriff, or a local police agency.
The fingerprints taken will then be immediately forwarded to the department of state police for comparison with any fingerprints already on file. The department of state police will then immediately forward the fingerprints to the Federal Bureau of Investigation.
What Is the Role of a Notice of Statutory Disqualification?
If a license or notice of statutory disqualification is not issued within 45 days after the date the applicant had fingerprints taken, the receipt issued by the county clerk will serve as a concealed pistol license when carried with a state-issued driver license or personal identification card.
It is valid until a license or notice of statutory disqualification is issued by the county clerk. The county clerk issuing an initial CPL or renewal CPL will mail the license to the individual by first-class mail in a sealed envelope. Individuals can speak with an attorney who can give them peace of mind when beginning the Michigan CPL application process.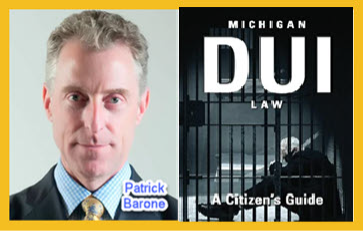 Relevant Pistol Safety Training
The pistol safety training program must be certified by Michigan or a national or state firearms training organization, and must provide at least three hours of instruction on a firing range with each student firing at least 30 rounds of ammunition and five hours of instruction in all of the following:
How to store, handle and use your pistol.
Information about the various forms of ammunition available.
The basic fundamentals of how to aim and shoot a pistol, including review of the various pistol shooting positions available to you.
A simple review of the Michigan firearms laws. This section includes castle doctrine, stand your ground, possible civil liability issues and the lawful use of deadly force. Michigan law requires this portion to be taught by an attorney near me.
When not to use deadly and non-deadly force, and how to avoid criminal attack.
How to avoid and/or control a violent confrontation.
A review of laws applicable to concealed carry, including where you may not ever lawfully carry a weapon.
How Is Training Deemed Acceptable to the Clerk?
As long as the program meets the requirements of the law and the certificate issued at the conclusion of the class meets the requirements of the Michigan CPL application, the training should be acceptable to the county clerk, though they may wish to verify the validity of the training certificate.
For questions about the Michigan CPL application process or other requirements for legal gun possession in Michigan, contact a Michigan gun lawyer as soon as possible.
Reach Out to Our Criminal Defense Lawyers If You have Any Criminal Law Legal Issue
Now that you know why you need to speak to a knowledgeable Michigan criminal defense attorney at BDF, and it is FREE, what are you waiting for? Our MI lawyers are here, and ready to answer your criminal law questions about misdemeanor charges or felony charges. See this video clip about OWI in Michigan, by Mr. Barone.
Our intent is to talk with you immediately, to protect your ability to drive, keep you out of jail, and oversee managing this criminal case, in a manner that best protects your future. In contacting our law firm promptly, our legal warriors can do our best to help you win back your life.
Call us at 248-306-9158. Our phones are answered 24 hours a day, because some cases are emergencies. Our legal team can connect with you at any of our three law offices.