Criminal Defense Lawyer Michigan: Grand Rapids, Kent Co.
Hiring a DUI lawyer for DUI defense in Kent County, Michigan. Not all Michigan law firms limit their practice areas to criminal defense, like Barone Defense Firm. Our observation has been that those law offices trying to be all things for all practice areas are the masters of none.
So, criminal defense law is all we do. By way of example, following a Michigan DUI arrest, our OWI defense attorneys will immediately need to guide our clients through the administrative license suspension rules, to try to preserve the client's driving privileges.
Since only 14 days exist to take action to save your driving privileges, any law firms near me (criminal defense) must be able to shift gears and get this important aspect of an operating while intoxicated case handled. Once that is done, then our trial attorneys near me can focus on the criminal law case.
If charged with a sex crime, like sexual assault. Depending on the seriousness of the criminal charges against you, the outcome of your criminal case can have permanent, life-changing effects. This is particularly true for sex crimes charges, like possession of child pornography, or failing to register in the county on the sex offender registry.
Michigan criminal attorneys. In addition to the threat of jail time, a conviction may result in substantial fines, having to perform time-consuming community service hours, as well as the loss of certain privileges. You need a top criminal defense attorney in Michigan to defend each of the legal issues brought against you by the prosecuting attorney.
In search of a best criminal defense attorney Michigan. The prosecution is made up of a skilled team of highly specialized legal professionals who spend all their time seeking convictions. If the person being charged with committing a crime does not have a similarly skilled professional as her or his criminal defence lawyer, the prosecutor will have the advantage.
By limiting your search to experienced criminal defense lawyers who possess extensive experience in this type of criminal law practice assisting you, the accused citizen will have the best chance of trial victory or a reduction of criminal charges. Don't think that you must have representation from criminal lawyers, Detroit, because (when you go to court there) most of the best criminal defense attorneys in Detroit maintain their law offices in the suburbs of the state's largest city.
If you have been charged with a misdemeanor or felony crime in the Grand Rapids area, you should contact our felony and misdemeanor lawyers near me for a free lawyer consultation. Our criminal lawyers near me can discuss your constitutional protections and legal rights when facing criminal charges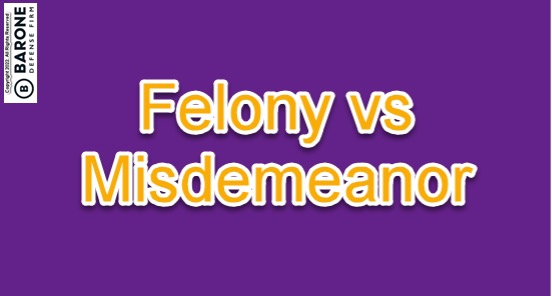 Our Michigan criminal lawyers. The filing of Michigan criminal charges against a person disrupts all aspects of normal life. For non-lawyers, trying to understand all the court procedures and rules that apply to a specific type of criminal case can be overwhelming.
Domestic abuse or abusive behavior toward a spouse or domestic partner. Facing charges of family violence such as domestic violence and claims of an abusive relationship and proof of physical abuse (through photographs or witnesses) can be an overwhelming and stressful experience.
Criminal Charges in Kent County or the City of Grand Rapids, Michigan
Attempting to navigate Michigan's drunk driving laws without a DUI attorney is foolhardy. Regardless of your prior spotless driving record, unless you get a lawyer in Grand Rapids to protect your ability to drive, you may be suspended for a full year on a 1st offense DUI.
An experienced Grand Rapids criminal lawyer will have experience defending clients against all types of criminal charges and understand that a criminal charge is often the result of being in the wrong place at the wrong time.
Criminal attorneys in Grand Rapids will help clients understand their rights with compassion and professionalism and can help determine what protections a defendant is entitled to under the law to build the best possible defense strategy based on the charges against them.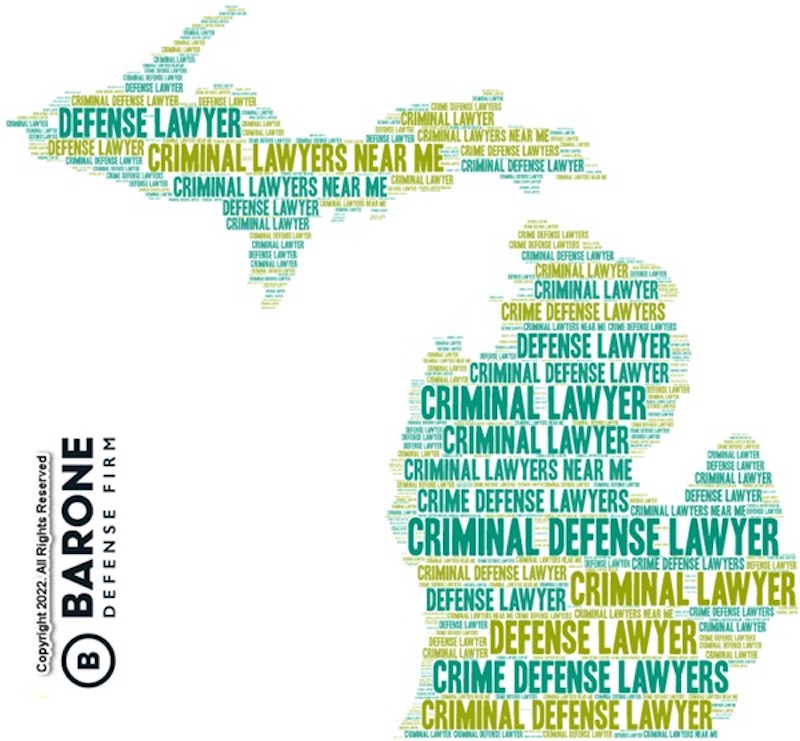 Michigan's Penal Code can be found at Chapter 750, Mich. Comp. Laws. Grand Rapids criminal lawyers can help build a defense against a variety of criminal charges, including, but not limited to:
White collar crimes, like Medicare fraud, or federal bank embezzlement
Theft crimes such as shoplifting, embezzlement, credit card fraud and many other criminal offenses in Michigan
Assault or Battery crimes, including aggravated assault, which carries potential State prison time
Sex crimes must be carefully handled by assault attorneys near me, using skilled and knowledgeable sex crimes attorneys to manage the sex crime cases
DUI-OWI lawyers for operating while intoxicated
Drug crimes
Homicide, murder, and other serious, violent crimes
Probation violations that require quick action to answer (by our probation violation attorneys) to a revocation petition by a probation officer.
Criminal offenses in Michigan are broken down into felony and non-felony offenses. Whether a criminal charge rises to the felony level will depend on the severity of the offense, the circumstances surrounding the crime, and in some cases, a person's prior criminal history.
Typically, a conviction that can result in a jail sentence lasting less than one year is considered a misdemeanor offense. However, conviction of a misdemeanor does not always result in jail time; a person may only be required to pay a fine, complete community service, or be placed on probation.
A conviction that can result in a jail sentence lasting more than one year is considered a felony offense. Even after completing a jail sentence, a felony conviction can have lasting and serious effects on your quality of life.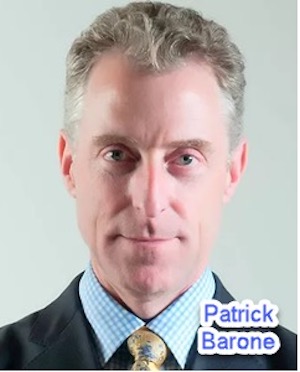 According to Super Lawyers, Patrick Barone has been a "best lawyer Michigan" among the misdemeanor and felony attorneys near me. After he attended college in Detroit Michigan, he has elected to operate his main law office in Oakland County, with other satellite offices around the state. This way, he can get to Troy, or Ann Arbor, Grand Rapids more easily, while also being able to drive into Detroit MI when needed.
A felony conviction can affect credit, ability to pass a background check, ability to obtain employment, and right to vote. If being charged with a felony offense, obtaining a criminal attorney in Grand Rapids as soon as possible is extremely important.
A lawyer with experience defending against criminal charges in Michigan can help ensure that all the evidence supporting your case is presented to the judge and may be able to successfully argue that the charges against you should be lowered or dismissed entirely. Regardless of what type of crime you have been charged with, a criminal attorney in Michigan can help you obtain the best possible outcome in your case. En Español.
Benefits of Hiring a Criminal Attorney Near Me
Plea Bargaining. Many criminal cases are decided before they ever get to court as the result of plea bargaining with the prosecution. Although the prosecution team may offer a more lenient sentence if the defendant is willing to enter a guilty or "no-contest" plea, it is very important to understand the legal effect of making these kinds of deals.
Trying to negotiate a sentence outside of court is not always in the defendant's best interests. It is never in their best interest to enter negotiations if they are not fully informed of the laws affecting their case.
A Grand Rapids criminal lawyer with experience in criminal defense will be able to offer counsel regarding any plea deals that may be offered. This will ensure that the client understands what their rights are at the various stages of the case. If going to court and demanding trial is in the defendant's best interests, our criminal law attorneys will help with every aspect of the defense to ensure our client is fully prepared to argue their case before a judge.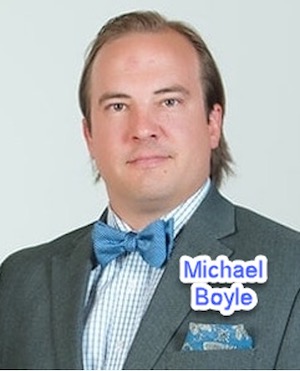 If they have been offered a plea deal or have been approached by the prosecution to engage in plea bargaining, it is imperative to speak with a criminal attorney about that Grand Rapids case before taking any further action. Michael Boyle, one of three Super Lawyers with our law office, has handled many Grand Rapids OWI cases and other misdemeanor vs felony cases in that court system. So, our criminal lawyers in Michigan are prepared for any criminal law case, even in the Upper Peninsula.
Call Today for a Criminal Lawyer with Barone Defense Firm
It can be overwhelming trying to protect your life, family, and reputation from a criminal charge. Our attorneys are aware that there are often complicated circumstances that may lead to being charged with a crime, and will provide you with information, advice, and understanding. Our criminal justice attorneys will work tirelessly to ensure that your legal rights are protected at every stage of the criminal proceedings.
A criminal conviction can permanently change your life, as well as affect the way others view you personally. Do not allow yourself to become a victim of the criminal justice system because you did not fully understand your legal rights.
Call today to our toll-free number, 1-877-255-6424, for a Grand Rapids criminal lawyer to discuss your case with you and begin building your criminal defense. Ask about our payment plans for our criminal law clients.
By retaining a best criminal defense attorney near me, your chances for a better case outcome are improved. In over two decades of relentless work for his criminal law clients, Patrick Barone is often mentioned as one of the best defense attorneys in Michigan.