Felony: Misdemeanor Definition and Felony Definition in MI
In the United States, a set of federal criminal laws exist that cover federal crimes. Similarly, all 50 states and the District of Columbia have enacted their own criminal laws as part of their codification of statutes applicable to criminal activities that occur within their state.
Many states also have various types of misdemeanors and types of felonies. So, you must think in terms of 51 non-federal criminal justice systems for the states and DC, pertaining to crimes committed within their respective borders.
Although primarily derived from English Common Law principles, some American legal concepts and principles were adopted from the French legal system and the Spanish legal system. On the west coast, more Spanish influence exists for certain civil laws, like in divorce cases.
How Felony Crimes are determined. Each governing entity (state or commonwealth in the USA) criminalizes certain activities, and the punishment schemes can vary widely. The legislative branch of government handles these tasks.
What constitutes criminal felony class or felony level offenses is a legislative function. What is considered a misdemeanor offense is also left to the discretion of the state governing legislators, much like Congress enacts federal criminal laws.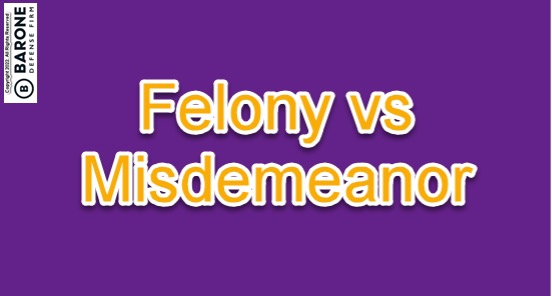 What constitutes a felony? A good example of this is the current national struggle to undo President Richard Nixon's 1971 insistence (over objections from federal scientists) on the United States categorizing marijuana as a dangerous drug, creating a federal felony. Most states then followed that model.
Nixon pushed Congress to make marijuana possession a felony, thereby making any drug possession of weed a mandatory jail offense, on the same level as possessing opioids and other highly deadly substances. This flawed federal government leadership has led to many needless criminal records of felonies for marijuana users.
The Difference between Misdemeanor crimes and Infractions. Many states (including Michigan) have "infractions," pertaining to minor traffic violations like speeding. Other states, like Georgia, Alabama, Florida, and South Carolina do not use infractions, and make all crimes either misdemeanors or felonies.
Also, the legislative branch of government in most states have classes or levels of criminal acts, such as "first degree," "second degree" or they may use "classes" of crimes, such as Class A, Class B, etc. Michigan has a version of such laws for several crimes of degree.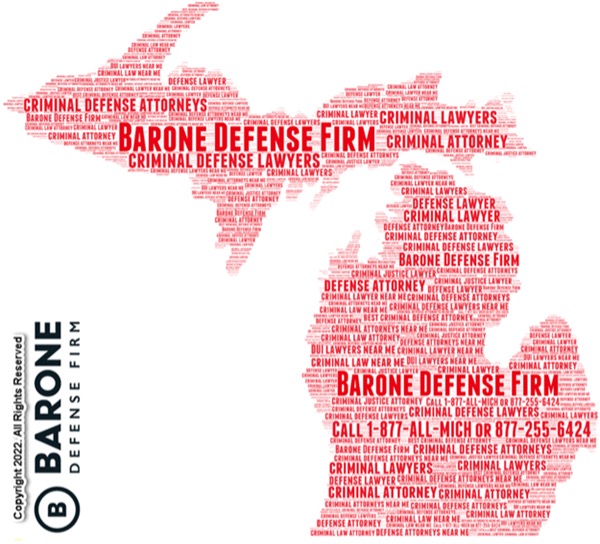 5 Frequently Asked Questions: MI Felony or Misdemeanor Examples
You should only take legal advice from the criminal lawyers near me who are seasoned professionals. This is especially true for repeat offenders. By way of example, a theft of property first offense may be able to be reduced to a misdemeanor crime, but not when prior convictions exist.
What is the difference between a felony and a misdemeanor? In most of America, a felony meaning is tied to a potential lengthy jail sentence. A maximum of one year in jail is almost universally an attribute of a misdemeanor, in most states.
What is a "felon?" Any person who has been convicted of any felony charge. Felony offenses also can take away other privileges, such as the right to bear arms or to vote.
What is the maximum sentence on a misdemeanor charge? In Michigan, one year in jail
How does an infraction differ from a simple misdemeanor? Typically, infractions only are punishable by a fine and possibly also add demerit points to your driving record. In contrast, a misdemeanor offense punishable by up to a year behind bars is substantially worse.
Plus, with misdemeanors (e.g., disorderly conduct, known as "breach of peace" in the Great Lakes State), the convicted person will routinely have to serve months of being on probation. Additionally, possible incarceration or home detention can be ordered, and other punishments and conditions (like performing several days or many hours of community service) that the misdemeanant must abide by for some length of time.
Is there any distinction between a misdemeanor or felony vs crime "designation?" Both are crimes. The category wherein less serious punishments exist is for misdemeanors. Felony crimes like statutory rape and sexual assault are the type of crime that usually mandates state prison time. The felony charge meaning (in many jurisdictions) connotes restrictions on gun ownership or possession, holding public office and a wide range of other job or vocational endeavors being available to such convicted felons.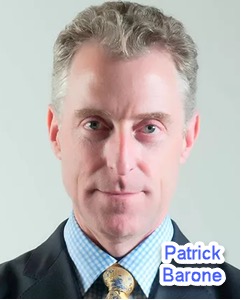 How do Legislators in Michigan Determine penalizing as Felonies vs Misdemeanors?
Define misdemeanor. A misdemeanor is a less serious crime than a felony. In most states, criminal misdemeanors are capped at a maximum of 12 months for the jail sentence, whereas a conviction of a felony typically calls for a year in prison (or one year and one day) or more for punishment of a longer term of years, all the way up to life in prison.
Felonies have long jail or prison sentences, fines, or permanent loss of freedoms. It is common knowledge that a felony means jail time. And, certain crimes can be a felony or a misdemeanor, like OWI in Michigan.
A misdemeanor offense typically entails a short jail sentence, or possibly a fully probated sentence. Plus, fine amounts are usually under $1500.
Sometimes, an OWI offense would normally involve a shorter potential jail term. However, when repeat offenses are involved, or child passengers in the DUI driver's vehicle, or if a serious bodily injury or death to another was caused, the case will be accused as a felony.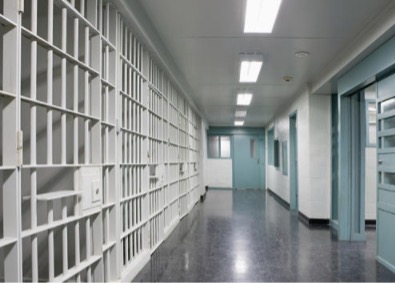 What Is a Misdemeanor vs Felony Charge in Michigan?
The major felony and misdemeanor categories are almost always determined by the amount of jail time that is statutorily required. It's important to know how the court system treats a particular criminal law case to understand the differences.
As a rule, however, when trying to calculate the difference is between a misdemeanor and a felony, you can look to the maximum potential jail time for the crime for the answer.
In Michigan, crimes classified as felonies are subject to Michigan's sentencing guidelines, which group them according to the type of harm or behavior caused or allegedly engaged in. These groups are:
Crimes against a person ("Person")
Crimes against property ("Property")
Crimes involving a controlled substance ("CS")
Crimes against public order ("Pub ord")
Crimes against public safety ("Pub saf")
Crimes against public trust ("Pub trst")
Each felony in Michigan is further categorized into classes based on the degree of possible punishment, with more serious crimes have potentially far greater periods of incarceration. Crimes are classed by letters A through H. Second degree murder has its own class, that being M2.
The seriousness of the crime is therefore roughly associated with the letter, with Class A felonies generally being the most serious, and Class H being the least serious.
The crime class of an offense corresponds roughly to a maximum term of imprisonment for all offenses as follows:
For Class A offenses, Imprisonment for life or any term of years (e.g., 99 years)
Class B offenses Imprisonment for up to 20 years
Class C offenses Imprisonment for up to 15 years
Class D offenses Imprisonment for up to 10 years
Class E offenses Imprisonment for up to 5 years
Class F offenses Imprisonment for up to 4 years
Class G offenses Imprisonment for up to 2 years
Class H offenses Jail or other intermediate sanction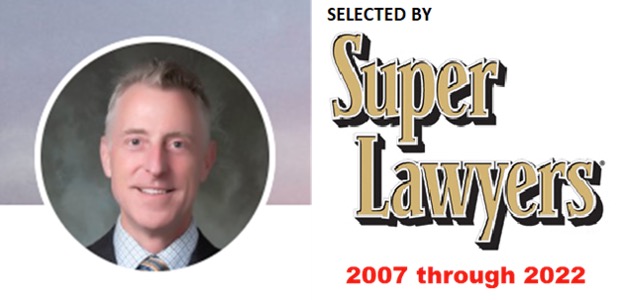 In Considering Attorneys Near Me, Look at Credentials First
Call today, 24 hours a day, for legal assistance with any criminal case. Our legal team travels statewide to provide criminal attorneys in local courts (federal or state courts) offers at Barone Defense Firm a FREE lawyer consultation. . When you speak with one of our legal team members, ask about payment plans, for your legal fees.
Contact us on our toll-free number, 1-877-ALL-MICH or 877-255-6424, for your free criminal case review. The Michigan lawyers at Barone Defense Firm travel the entire Great Lakes State, to assist in-state residents and out-of-state arrestees in trouble with alleged criminal law violations