OWI Meaning in Michigan: OWI Charge Same as DUI Offense
Operating While Intoxicated Michigan. For many of those facing an OWI charge Michigan, many online searches are conducted to learn more about a drunk driving charge in Michigan. The goal of this article is to clarify the difference between DUI and OWI in Michigan.
First, be aware that Driving Under the Influence (DUI) and Driving While Intoxicated (DWI) are the two dominant terms identifying drunk driving in the District of Columbia and over 40 more states. Michigan opted to not use either of those acronyms.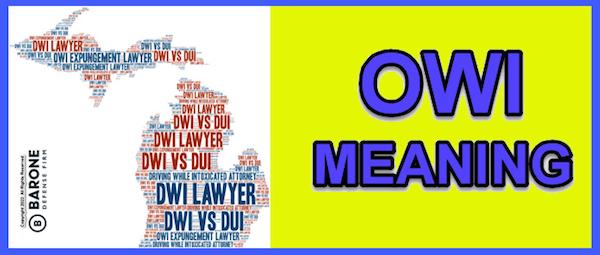 Michigan's OWI meaning, police language. This article is written by the OWI attorney in the State of Michigan who writes the books on drunk driving laws, Patrick Barone.
Mr. Barone will clarify the OWI charge meaning, under Michigan laws. He and his other DUI defense lawyers help the reader understand "What is OWI arrest, and its short term and long-term consequences?"
He and his law office's other criminal defense lawyers are trained in the same "procedures" as Michigan's police officers. This includes multi-day training for standardized field sobriety tests and for learning how a forensic breathalyzer collects and analyzes a detained citizen's breath alcohol samples.
Google queries like, "What is an OWI offense?" abound, since 90% or the nation's population lives in either a DUI state or a DWI state, used in 41 of the states and the District of Columbia.
Five Quick Michigan FAQs on Commonly Searched OWI Law Topics
What does OWI stand for, in MI? Operating While Intoxicated.
Then, what does "operating under the influence" mean? Nothing is substantially different about this phrase, which is used by three states to identify their drunken driving crime, except that this phrase may also cover drug impairment.
Should I have a public defender handle my case? That option comes down to financial need. The 6th Amendment of the United States Constitution only calls for indigent citizens to receive a state-paid legal advocate. Yet, in America, over 80% of all clients being represented use a court-appointed lawyer.
Do all Michigan criminal defense attorneys handle OWI-DUI cases? No. This is a sub-specialty for which much unique and detailed scientific training is needed to be proficient.
My plastic license was taken, and a form I received says that I only have fourteen (14) days to file an appeal. Is this important to my case? Yes, it absolutely is important if you plan on driving again. Call a law firm that provides a free lawyer consultation ASAP.
The History Behind DUI vs OWI Michigan
Having a previous DWI, OVI or DUI in any other state will be found by Michigan's SOS (Secretary of State's) office. To read Michigan's OWI provisions, laws regarding this are found in MCL 257.625, with some other elated provisions in MCL 257.625a and in MCL 257.625b.
The terms "DWI" and "DUI" are used in Michigan and elsewhere in the United States. This is because the terms are very broad, which has led some police and prosecutors to believe that people could get away with driving while intoxicated. However, this is not the case under Michigan law. OWI is an acronym for operating while intoxicated, and the penalties for this offense are the same as those for driving while intoxicated.
Michigan law defines OWI as operating with a BAC of 0.08% or higher, controlled substances in the body, or under the influence of liquor/substance. In 2003, the previous BAC limit of 0.10 was lowered to 0.08 and the presumption of being sober was taken away. This means someone can be convicted of OWI even if their breath test is lower than 0.07 grams %.
In Michigan, OWI is a crime that a person can be charged with if they are under the influence of alcohol or drugs. The law has changed to make it possible for a person to be charged with OWI even if they are not using alcohol. The requirement to prove that a person is impaired while driving remains the same, but there is a lesser offense of operating while visibly impaired. A person who is impaired by alcohol is considered to be "under the influence."
When the federal government began threatening states to pass tougher impaired driving laws in the late 1940s, their leverage was withholding federal highway funding. States began the process of re-drafting their laws. Later, NHTSA was made a part of the federal DOT, in 1970, and major changes to highway safety legislation began to occur.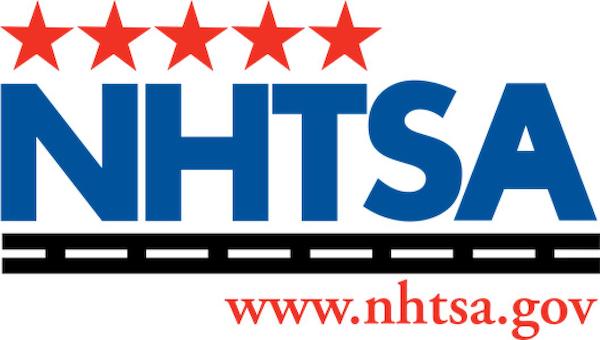 Impaired Driving vs OWI Michigan. Disputes arose about whether the vehicle had to be moving (i.e., seen in motion). That was because many suspected drunken drivers had crashed, or possibly just stopped on the shoulder of the road (or sometimes in the middle of a road, at a red light).
Impaired driving vs DUI Michigan. Another line of dispute among the states was whether the "vehicle" had to be powered by a motor. So, today, many states arrest suspected drunk "operators" who are on horses, cows, bicycles, or wheelchairs.
States like Georgia only criminalize "motor" vehicles, and not all the other means of "carriage." Cross the state line from Georgia to Tennessee, though, and riding a horse while drunk will be a DUI crime in the Volunteer State.
OUI vs DUI Michigan. Due to Michigan calling its driving while intoxicated charge "OUIL" until 2003, many will search for that acronym or type in "OUI charge in Michigan," while looking for more information.
OWI vs DUI Michigan. So, in the early days of police enforcement, the OUIL abbreviation was similar to the OUI acronym still used to identify OUI driving by Maine, Massachusetts, and Rhode Island. Today, Michigan is one of three states (Wisconsin, Indiana, and Michigan) that refer to the driving intoxicated crime as "O.W.I."
What Are the Current DUI-OWI Punishments in Michigan, 1st Offense OWI & Others?
Here are the punishments for DUI and OWI convictions under Michigan law. A first offense OWI can require up to ninety-three (93) days of jail time, plus to pay fines of $100 to $500, and perform 360 hours (45 eight-hour shifts) of community service hours.
In addition, the convicted person's vehicle may be immobilized (at the court's discretion. This is ordered in some high BAC cases. Plus, the sentencing judge can require use of an ignition interlock device if the convicted driver is permitted to drive during the probation period, which is usually the balance of one year.
For a conviction on a first offense OWVI case, the same potential 93 days of jail time exists, but this lesser included offense has a maximum fine of up to $300, but with the same burdensome 360 hours of community service.
On a second offense OWI offense, a judge must impose jail time. This charge carries a minimum of (five) 5 days to one (1) year of incarceration. However, most judges in Michigan do not sentence offenders to a year behind bars, especially after the COVID-19 pandemic. Jail sentences can range from between two weeks and two months.
The 2nd offense DUI maximum fine is up to $1000, with $200 being the minimum fine. With many people now out of work, some judges are waiving fines. The sentencing judge may also sentence that offender to thirty (30) days of community service hours (240 total hours) but no more than 90 (days or 720 total hours). Plus, for a second OWI offense, your car may be required to be equipped with an ignition interlock device, which you pay to install, maintain, and to later disconnect.
Every lifetime 3rd OWI offense in Michigan constitutes a felony. That third offender faces as much as five (5) years in state prison, so fighting these cases may be needed. A Michigan 3rd OWI requires a minimum 30 days in jail, which our statute says must be served in custody.
As with all OWI Michigan crimes, the community service hours will increase for the felony third offense OWI to 60 days (480 hours) of community service. The maximum community service a judge can order is 180 days or 1440 hours. The judge has the option of ordering a mandatory vehicle immobilization and may or may not allow later use of an ignition interlock device during the probation period.