DUI vs OWI: In Michigan, What is the Difference?
Intoxicated driving (also called being under the influence of alcohol while behind the wheel) is a serious criminal offense across America. But our nation does not just have one "name" for all the states' drunk driving laws.
The State of Michigan calls its DUI crime an "OWI" offense. About 90% of Americans never heard of an OWI charge, and this article on the origins of drunk driving laws will explain why.
"I'm Charged with OWI, but what does that mean?" As you will learn below, an OWI in Michigan is basically a Michigan DUI. Around 30 years ago, the Michigan Legislature modified its law and renamed it to let the public know that the State did not need to prove "driving."
The Founding Fathers (in forming the first 13 states for our country in 1789) had to make compromises by giving constitutional deference to "states' rights." So, these original 13 states establish that our new nation's laws would adopt English Common Law, for our criminal justice statutes and future laws, except where laws pertained to national safety, security and transportation issues.

However, any new laws criminalizing conduct that arose in the future was delegated the states to be able to pass their own criminal law statutes. Each state's highway safety laws control the driving laws (for vehicles) of that state's statutes for driving while intoxicated. All other nations on Earth have enacted their laws for being under the influence while driving under one, national set of criminal laws that control all the nation's criminal laws and procedural laws.
This historic backdrop explains the hodge-podge of abbreviations that have arisen across the United States in defining "what is driving under the influence" or "driving while intoxicated.?" Over the last 100 years, the State of Michigan went from calling the crime DUI charges to now calling it OWI. This is a change that the Legislature in the Great Lakes State felt was needed to "notify" drinking drivers that the State did not have to prove "driving" any longer.
Drunken Driving or Drugged Driving Laws Examined
These variations (in the primary acronym used to identify drunken driving, by various states) exist across our Nation:
D.U.I. or "driving under the influence" is the most prevalent acronym, and about 34 states use this abbreviation.
D.W.I. comes in 2nd place, with the second largest number of states (including Texas and New York) for being the most common abbreviation)
O.W.I. (as now used in Michigan) plus three other states, IN, WI, IA, all located in the mid-west). This article focuses on an OWI offense in Michigan.
O.U.I. (3 northeastern states, Massachusetts, Maine and Rhode Island)
D.U.I.I. (only in Oregon)
O.V.I. (only utilized in the State of Ohio)
D.W.U.I. (only used by the State of Wyoming.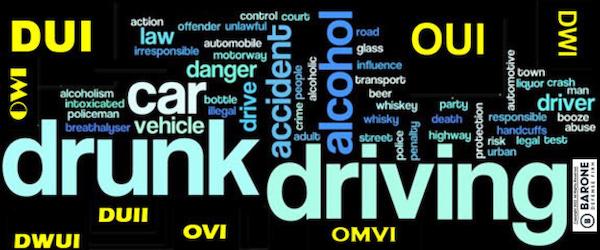 So, if asked, how do laws for OWI vs DWI compare, you now know that it is the same crime of driving impaired or driving intoxicated. The abbreviation on the ticket issued by a police officer will vary, but you are facing the identical crime, for all practical purposes.
What is OWI arrest in Michigan? The OWI charge meaning in Michigan is the same as drunk driving (due to alcohol) or drugged driving (by driving after consuming drugs or impairing substances other than alcohol.
What is an OWI attorney? These are criminal defense attorneys near me in Michigan who have sought and received additional training to prepare them to more aggressively defend clients charged with this serious driving crime. This training deals with field sobriety testing errors, breath testing devices and laboratory blood testing errors that can produce false results.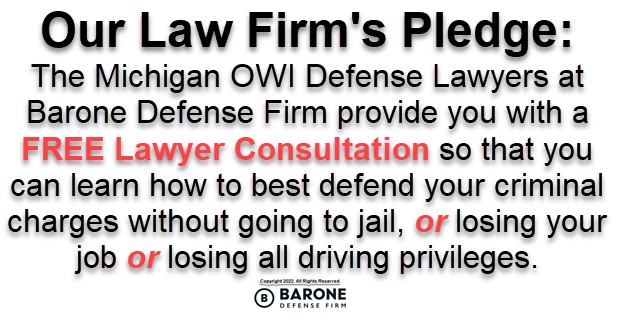 What's OWI Mean As Opposed to Operating While Visibly Impaired Michigan Statute?
Operating a vehicle while intoxicated, or "OWI" is used in Michigan OWI law and three other states, when abbreviating the crime of operating while impaired Michigan. On traffic citations, this would represent the "OWI meaning" police write on the face of a traffic citation.
Understanding Impaired vs Intoxicated. OWI is an acronym used in some states, such as Wisconsin, Michigan, Iowa, and Indiana, to refer to the criminal offense of driving while impaired or intoxicated. This offense is usually committed when a person's breath or blood alcohol concentration is greater than the adult age legal limit of 0.08%, or when they are operating a vehicle while under the influence of drugs or alcohol.
The OWVI meaning explained. Being caught driving while inebriated in Michigan can be charged as Operating While Intoxicated (OWI) or Operating while Visibly Impaired (O.W.V.I.). Michigan is notorious for its very long 360 hours of community service, if convicted, and (even on a first offense) 180 days of probation, minus any jail time. See the full Michigan OWI penalties chart.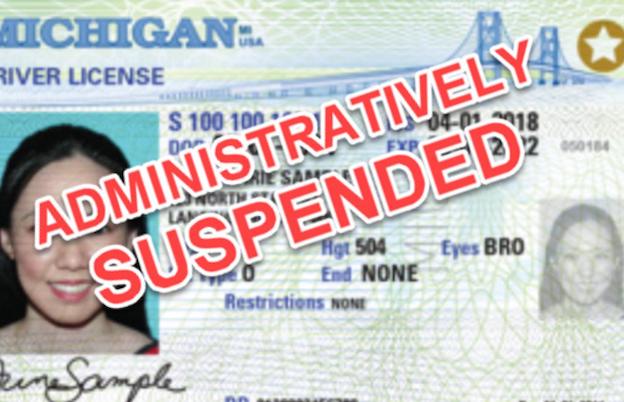 This latter phrase is shortened to "OWVI" by arresting officers, which is the crime charged when no forensic breath alcohol test or blood alcohol test has been collected under our State's "implied consent" laws. For violating this law, however, an administrative license suspension of 30 days will be imposed, totally blocking the right to drive.
This lack of a test problem usually arises because the arrested suspect refused to comply with Michigan implied consent laws. Such statutes mandate a post-arrest forensic test be allowed by accused OWI drivers, or risk your right to continue driving in Michigan. Michigan statutes call for license suspension or vehicle immobilization or both, for some Michigan arrestees who refused the chemical test after an arrest for OWI, OWVI, or OUID.
While driving privileges may be lost, the criminal law punishments for a first offense OWVI conviction are slightly less punitive than if convicted of OWI in MI. It is important for drivers to understand the distinction between these two offenses in order to be aware of the potential consequences if they are caught.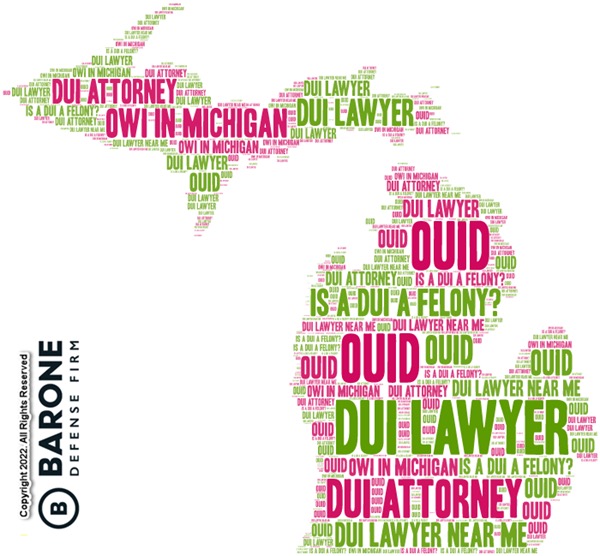 In Michigan, the Difference Between an OWI and DUI
In the majority of circumstances, the phrases OWI (Operating While Intoxicated) and DUI (Driving Under the Influence) can be utilized in the same way and describe the same thing: the act of driving while intoxicated. In addition, punishments associated with either term tend to be similar.
Common Drunk Driving acronyms used across the USA: In addition to DUI and OWI, some states use other terms for drunk driving offenses. For example, states may call these offenses:
Operating under the influence (OUI)
Operating a vehicle under the influence (OVI)
Operating a vehicle under the influence of an intoxicant (OVUII)
Driving while intoxicated (DWI)
Operating a motor vehicle while impaired (OMVI)
Driving while ability impaired (DWAI)
Driving under the influence of intoxicants (DUII)
Go to this page for a more complete driving while intoxicated definition.
Despite the different terms, the definition of the crime is generally the same across the board. A motorist who gets behind the wheel after consuming too much alcohol or taking drugs can be convicted of a criminal offense and can lose their driver's license as well as facing other potential penalties.
When you are arrested for driving while under the influence of alcohol, the police will keep you in custody, have your vehicle towed and taken to the station, and require a blood alcohol test. Refusing to take the test will result in consequences and you may be kept in jail until bail is posted. If you are convicted of the offense, you may face additional penalties.
Various states use different acronyms to describe drunk driving offenses, such as OUI, OVI, OVUII, DWI, OMVI, DWAI, and DUII. However, the definition of the crime is the same regardless of the term used. Someone who drives under the influence of alcohol or drugs can be charged with a criminal offense, and can experience a variety of severe penalties, including the loss of their license.
OWI-DUI Lawyers in Michigan: Statewide Coverage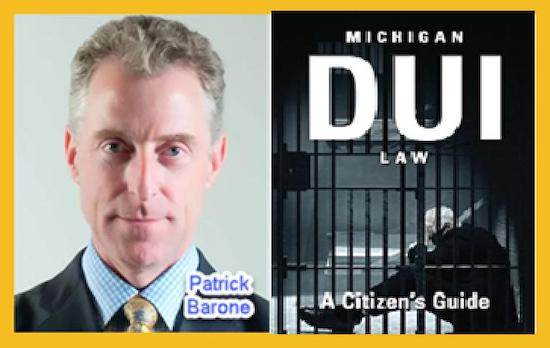 Allow our experienced Michigan OWI lawyers and OWI law book authors to help build a solid defense for your pending case. By being represented by a leading law firm nearby, you ensure that you will know what to expect at every step of the legal process. Call our OWI attorneys today and get a FREE lawyer consultation with our trained, experienced DUI lawyers in Michigan.
Contact our DUI lawyers 24 hours a day at our criminal defense law office's easy to remember toll-free number, 1-877-ALL-MICH or 877-255-6424, and receive a free criminal law case review. The Michigan OWI lawyers near me at Barone Defense Firm will travel the entire State of Michigan, to help citizens in D.U.I. legal trouble for alleged intoxicated driving in Michigan.