Criminal Lawyer for Domestic Violence: Defense Attorney
Under Michigan law, domestic violence (DV) charges are taken very seriously, and often carry serious, far-reaching criminal law consequences. This can include first offense domestic violence Michigan accusations that you communicate to a domestic violence attorney Michigan.
For example, a "victim" can use domestic violence misdemeanor allegations in a police report to obtain a restraining order that causes the accused person to lose his or her Second Amendment gun rights. Domestic assault charges in 2023 and beyond can sometimes result in harsher penalties than would be applicable for similar conduct in other situations.
The Johnny Depp civil litigation trial in 2022 (allegations by Amber Heard of family violence were watched on streaming TV worldwide) focused international attention on an issue that Michigan courts have dealt with for many decades. Despite never having made a criminal complaint with police, Depp's ex-wife tried to use that allegation to recover a large monetary award.
7 Common Client Questions Pertaining to DV Charges
The following seven (7) questions are asked from callers to our office, by those facing misdemeanor domestic violence (e.g., simple battery family violence 1st offense):
Is domestic violence a felony in Michigan? Most cases are not, but even some first offense family assault and battery cases can be felony crimes.
Can domestic violence charges be dropped? A family violence charge in each state is controlled by state statutes. Once any domestic violence police report is filed, prosecutors have been trained to not dismiss even a first-time misdemeanor domestic violence charge Michigan case.
Do misdemeanor domestic violence Michigan charge Michigan cause me to lose my right to possess a gun? Under a 1994 federal law, once a TPO (temporary protective order) or TRO (temporary restraining order) is issued by a Judge, your gun rights are impacted by such crimes.
Can domestic violence charges be dropped by the alleged victim? No. That is something the prosecutor will only do is she or her has fully investigated the case and finds no basis for the original charge.
For a first-time domestic violence charge Michigan, is jail time possible? Yes, for these cases, a judge can order up to 93 days in jail, in the State of Michigan. If a second offense, then up to a year in jail for a simple assault or battery, under Michigan Penal Code Section 750.81a.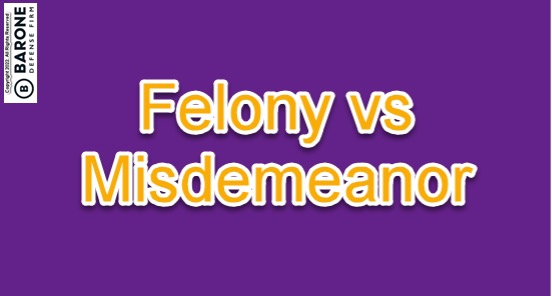 When is domestic violence a felony in Michigan? A third conviction is a felony domestic violence Michigan case. State prison time is likely on most domestic violence 3rd offense Michigan cases, but only if convicted.
What about if facing a domestic violence strangulation charge Michigan? Aggravated domestic assault can result in years in prison. Under Section 750.84 of the Michigan Penal Code, this felony is "punishable by imprisonment for not more than 10 years or a fine of not more than $5,000.00, or both."
To be considered domestic violence though the allegations must be made by someone with whom you have lived or to whom you've been married or otherwise have had an intimate relationship. While it's good that women's allegations are taken more seriously than in the past, this greater scrutiny can sometimes result in individuals who are not guilty of any legitimate crime find themselves ensnared by the new laws created under federal mandates.
Michigan's criminal laws covering these matters have specific and serious penalties for engaging in what is abusive conduct within the context of an intimate relationship. This rule applies even if the two individuals were never married.
In today's environment, impassioned testimony by alleged victims can be very persuasive to judges, juries, and the police, even when such testimony is not entirely truthful. Where serious or aggravated injuries requiring medical attention are documented or caught of police body cameras, an accused citizen can be looking at the possibility of rapidly escalating penalties.
This page demonstrates why contacting a Michigan domestic violence lawyer immediately is imperative. If any minor physical altercation, battery, or assault resulting in physical wounds or bruising occurs, you may find yourself facing immediate arrest. So, contacting legal counsel as soon as you learn that domestic violence charges have been brought against you is wise.
Under MPC 764.15a, a peace officer may arrest an individual for violating (in several different ways) "whether the peace officer has a warrant or whether the violation was committed in his or her presence" so long as the peace officer "has or receives positive information that another peace officer has" a sufficient basis for believing the event happened. This rule applies whether:
The violation occurred or is occurring, and
The individual has had a child in common with the victim, resides or has resided in the same household as the victim, has or has had a dating relationship with the victim, or is a spouse or former spouse of the victim. As used in this subdivision, "dating relationship" means frequent, intimate associations primarily characterized by the expectation of affectional involvement. This term does not include a casual relationship or an ordinary fraternization between 2 individuals in a business or social context.
Building a Defense for Michigan Domestic Violence Accusations
Like all Americans, even those accused of domestic assault are presumed innocent until proven guilty. The law requires that the government prove their case beyond a reasonable doubt.
Do not be surprised if (for any domestic violence 2nd offense Michigan charge) that your law professional recommends domestic violence counseling, before you go to court. In some instances, due to the facts that are given, a mental health defense may be needed. Many clients desire a healthy relationship, but the pressures of living in today's turbulent times sometimes leads to an assault of some type.
Examples of some of the things your lawyer will look at will be lack of any physical evidence of violence; lack of supporting or corroborating testimony from neighbors, friends, family, roommates, or others who may have witnessed the alleged misconduct. Another thing your lawyer will look for is video recordings, which today seem to be everywhere. If your case is simply one of "he said, she said" then it will be much tougher for the prosecutor to prove.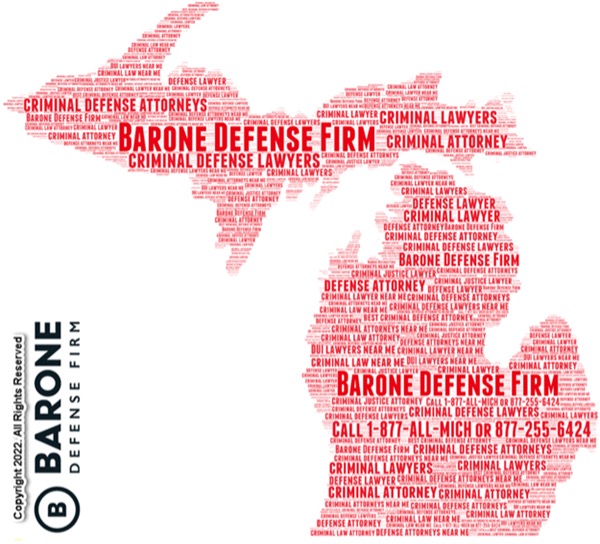 Consult With a Michigan Domestic Violence Lawyer Today
Patrick Barone, domestic violence lawyer Michigan, leads a team of domestic violence advocates who work from multiple office locations to cover the entire Great Lakes State. The Michigan domestic violence lawyers at the Barone Defense are available to answer your questions.
They understand how difficult domestic relationships can sometimes be and that no relationship is perfect. As human beings we all make mistakes, especially when emotions are running high.
They also know how to defend domestic violence cases, uphold your rights, and help you present the strongest possible defense case in court. Contact us today at our easy to remember toll-free number, 1-877-ALL-MICH or 877-255-6424, for your free lawyer consultation.