HYTA Michigan: New HYTA Law Helps Some Avoid Criminal Record
What is HYTA in Michigan? Michigan's Legislators recently passed a bill that (in some states) is called a "youthful offender's law." The new Legislation in Michigan is Called the Holmes Youthful Trainee Act (HYTA).
Under the new law, if you are more than 17 years of age, but less than 26 years of age. Plus, you must be charged with a crime in Michigan. If not brought up by the criminal attorney you are consulting, be sure to discuss with a criminal law attorney whether you can avoid a criminal conviction by being given youthful trainee status.
This HYTA Probation Law allows most people who are under 26 years of age and charged with a crime to avoid a permanent criminal record from being shown on Michigan state records. The new HYTA Michigan law — relating to certain criminal charges for some youthful offenders — was signed into law by Governor Gretchen Witmer October 1, 2021.
Michigan law provides that if an individual pleads guilty to a criminal offense, committed between the individual's eighteenth birthday and her or his twenty-sixth birthdays, a judge may assign the individual to the status of "youthful trainee." The HYTA probation terms are set by the sentencing judge.
The availability of the HYTA program, however, is by no means automatic. A full HYTA Michigan background check is undertaken, on the offender. If a victim of the crime exists, in some circumstances this person (or persons) must also be consulted about the proposed special sentencing.
However, the new law falls short of indicating the complainant must consent. Dealing with these potential victim's rights issues is a place that a skilled criminal defense lawyer can make a huge difference in some cases.
The accused person must consent to being in this alternative program and agree to comply with its terms. Plus, most Michigan judges require the prosecuting attorney to be onboard with this disposition as well.
What ages of Offenders are Approved, or Possibly Included? Where the offender is older, the Prosecutor can block use of this HYTA law in Michigan. The 18 to 20-year-olds have the broadest protections under the new law.
But, when the individual is between 21 and 26 years at the time the crime was committed, then the prosecutor's consent must also be obtained. Because these older offenders will have no "credibility" with the prosecuting attorney, your defense attorney's relationship and connection may make the difference.

Are Crimes Involving Major Controlled Substance Offenses Covered?
When dealing with a juvenile's drug-related offense, there is usually a strong possibility of them being granted HYTA (the Holmes Youthful Trainee Act) status, since most drug-related arrests are for possession of a controlled substance, rather than its sale or production.
HYTA covers major drug offenses, including making, delivering, or owning with the intention to create, manufacture, or deliver any amount of cocaine or a Schedule I or II drug (e.g., heroin, oxycontin, etc.) In addition, owning any amount of cocaine or a Schedule I or II narcotic, or conspiring to commit either of the previously mentioned drug crimes is also covered.
If the judge presiding over the case agrees to allow youthful trainee status, the offender pleads guilty to the crime, but the court does not enter a conviction. Provided the Judge does not revoke the youthful trainee status, when the matter is concluded, the case will be dismissed, and the person's record is sealed, and no criminal record (on the state public records) will be visible. The law specifically provides that assignment as a youthful trainee precludes the individual from suffering any "civil disability or loss of right or privilege."
A person who is assigned to the status of a youthful trainee may be required to complete a term of probation that includes conditions such as to maintain employment, obtain a GED or attend college or trade school. Many other conditions are possible as well. A failure to comply with these terms and conditions can result in the HYTA status being removed, and if that happens, the individual will end up with a criminal record. They can receive further sanctions, such as incarceration.
Not all individuals under 26 years of age will be eligible for H.Y.T.A. consideration and you should discuss your eligibility with your lawyers. Also, individuals charged with certain crimes are expressly ineligible for youthful trainee status. Ineligible offenses include those punishable by a maximum of up to life in prison and most Michigan criminal sexual conduct charges.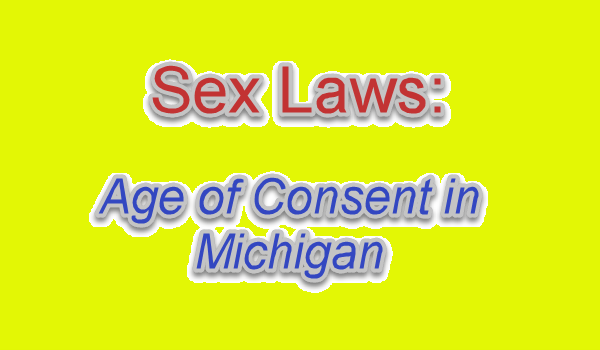 What crimes are ineligible for HYTA? All traffic offenses, including any kind of drunk driving offense are ineligible for HYTA consideration, but based on another new change in Michigan's law, in most instances, DUI offense may now be removed from the offender's public criminal record. This is called expungement. To learn if your Michigan DUI can be expunged, please see "What Michigan DUI Offenses Can be Expunged?"
Understanding the HYTA Michigan Statute
Being assigned to HYTA MI does not avoid punishment, and that is not the expressed goal or purpose of the Holmes Youthful Trainee Act. Michigan law provides that a person can be given HYTA and placed on probation for up to 3 years. During probation, the offender can be subject to any of the terms and conditions of probation that would otherwise be applicable. This can also include participation in an adult treatment court.
Individuals placed on HYTA can also be given jail time. If jail time is ordered as part of the sentence, the court may allow work release. However, work release is not available in some Michigan jails, especially after COVID-19 and the Pandemic have reduced the availability of additional law enforcement jail personnel.
Placing an individual into HYTA is discretionary with the judge. In most instances HYTA requires a plea of guilty but some judges will allow HYTA after an unsuccessful trial.
HYTA probation violation Michigan. Finally, if a prosecuting attorney learns of new, inappropriate acts or new bad conduct of HYTA probationer, this can be brought up to the sentencing judge. Once that "violation" of rules is presented, that judge may terminate the HYTA statute alternative sentencing program at any time, even though revocation is not mandatory under the wording of the law.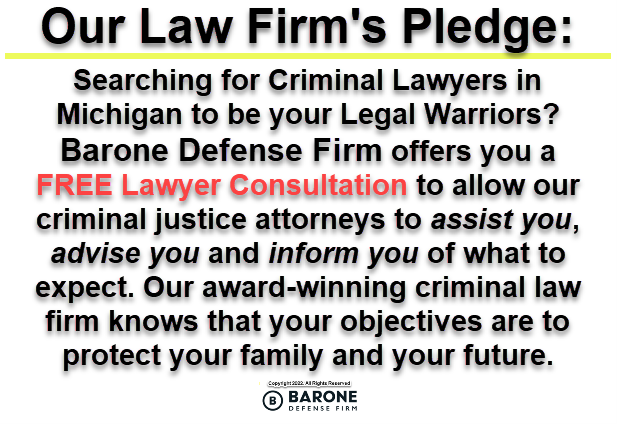 Call a Michigan Criminal Law Firm Skilled in Obtaining HYTA Dispositions
Our criminal law firm is available 24/7 and can be reached via our convenient toll-free number, 1-877-ALL-MICH or 877-255-6424, for a complimentary assessment of your criminal case. The criminal law attorneys at Barone Defense Firm can assist citizens in Michigan who are facing criminal allegations, no matter where they are charged in the state.
Take advantage of this free legal consultation to understand how to defend yourself against a potential unjust conviction. You have no risk or up-front cost in seeking advice from our experienced litigation team, so why not call us now to have your questions answered.
For the FREE lawyer consultation, call today to learn how to protect yourself from putting a permanent, unwarranted conviction. What do you have to lose, when the free legal information can tell you where you stand? Our litigation team's criminal attorneys near me can answer many of your tough questions.