Federal Prescription Drug Fraud Lawyer Discusses Prescription Fraud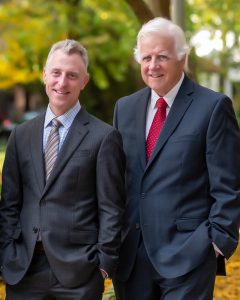 The best way to understand federal prescription fraud is to look at a case where this has happened. For example, the United States Department of Justice and the State of New York recently announced an indictment on federal health care fraud charges on a licensed pharmacist and business owner in New York.
The basic allegations are that the pharmacy owner paid off customers (in other words, provided kickbacks) to fill fake prescriptions at his pharmacy. The pharmacy would then bill the prescriptions to Medicaid and Medicare.
However, the government alleges that the prescriptions drugs were never actually given to the customers. Alternatively, that drugs of lesser value were given, and that it was a scheme to fraudulently get reimbursed by Medicaid and Medicare.
What is a kickback under federal law?
The federal prescription fraud lawyers at the Barone Defense Law Firm have provided a detailed discussion about the Federal Anti-Kickbacks Statute previously. The statute refers to a kickback payment as "remuneration." Remuneration basically means cash or anything else in value. For example, in this case, the government alleges that the pharmacy owner gave customers coupons valued up to $5,000.00 in exchange for customers submitting fraudulent prescriptions.
What does the government allege the fraud was in this case?
The indictment alleges that the pharmacy owner billed Medicare and Medicaid for products and services that were not actually dispensed to customers. It also alleges that the pharmacist paid off customers to be able to bill their insurance for services and products not actually dispensed.
One specific allegation says that the customers were billed for name-brand prescription drugs when what was dispensed to customers was either generic drugs or no drugs at all. This is important because name-brand drugs are more expensive than generic drugs. This would allow the pharmacy to collect more from Medicare and Medicaid for the name brand drugs than they would be able to get for the generic drugs.
The indictment makes mention of one specific prescription- a vitamin B nasal spray called Nascobal. The government alleges over $4,000,000.00 worth of Nascobal was billed to Medicare and Medicaid over a 4-year period.
Why is this significant? Because this is likely one of the ways that the pharmacy got caught.
The government does audits of pharmacies to see if there is any out-of-the-ordinary billing going on. They are looking for possible violations of the controlled substances act. One way to tell is if the amount of prescriptions being written exceed what would be expected in the usual course of professional practice. Billing records might show if a drug crime has occurred.
For example, if all the pharmacies of the same size as the one in this case, in the same area as this one, usually billed about $500,000.00 worth of Nascobal, then $4,000,000.00 is going to look very suspicious.
What are the specific charges under federal law?
The first charge listed against the pharmacy owner is Conspiracy to Commit Health Care Fraud in violation of Title 18, U.S. Code, Section 1347. This federal felony charge carries up to 10 years in federal prison, or more if serious injury or death occurred because of the fraud.
The government must prove that the pharmacy owner intended to defraud the government to get a conviction on this charge. In other words, the pharmacy owner's actions must have gone beyond a mere mistake in how they billed insurance or Medicaid/Medicare.
The second charge listed in the indictment is Conspiracy to Pay Kickbacks in violation of Title 42, U.S. Code, Section 1320a-7b(b)(2)(B). This is the federal Anti-Kickbacks Statute. If the government proves their case on this charge, the pharmacy owner could go to prison for up to 5 years for this charge.
The government can typically prove this charge by getting the party who received the kickback to testify that the kickbacks were paid. The government can also obtain bank records if kickbacks were transferred to or from a bank account. Paying a doctor a referral fee can also be a serious federal crime.
The third charge listed in the indictment is Engaging in Unlawful Monetary Transactions in violation of Title 18 U.S. Code, Section 1957. The potential sentence for this charge is up to 10 years in prison. To be successful on this charge, the government must be able to show that money used for a transaction was derived from a crime, like fraud.
What About the Doctors Writing the Prescriptions?
It is also possible for the doctor or doctors writing the prescriptions to be charged for a violation of federal law. Additional charges could be based on evidence of doctor shopping such as where schedule III or schedule II drugs are obtained by prescription. A common name for this practice is a pill mill. In this situation there is no legitimate medical purpose behind the prescriptions.
In addition to the potential for many years in prison, the pharmacy owner in this New York case also faces significant fines and loss of his professional license to be a pharmacist. The same would be true for any doctors who might be charged. As part of the investigation, the prosecutors will be looking at where the prescriptions came from, and may audit these doctors as well.
To learn more about this topic, see our article entitled How are Prescription Fraud Cases Investigated in Michigan? You may also be interested in learning what a former Assistant United States Attorney offers as various tips for avoiding prescription fraud charges.
How Would Someone Learn They are Being Investigated by Federal Prosecutors?
Typically, people find out that they are being investigated for health care fraud because law enforcement starts to interview employees and employees let the business owner know about the questioning.
What Should a Person Do if They are being Investigated?
It's crucial that anyone being investigated for health fraud retain the best possible health care fraud attorney. While many criminal defense attorneys claim they have the expertise necessary to handle such cases, the truth is few criminal defense lawyers really understand the federal laws and rules of criminal procedure.
How Does Federal Prosecution Begin?
A federal prescription fraud case begins with either the filing of a criminal indictment, a criminal complaint or a criminal information. These all serve essentially the same purpose, but there are important differences. We have written elsewhere on this website about how federal charging decisions are made, as well as many other federal criminal defense topics, and readers are urged to consider reviewing this material.
How to Find a Top Federal Prescription Fraud Lawyer
The team of prescription fraud lawyers are the Barone Defense are headed by former Assistant United State Attorney Keith Corbett. Mr. Corbett prosecuted financial crimes for more than 30 years, much of this time as head of the division in Detroit Michigan.
Contact the Barone Defense Firm today for a free no obligation consultation. Learn if the criminal charges against you can be dismissed or significantly reduced, saving your health care license.