Michigan Child Sex Assault Lawyer
Child sex abuse criminal cases are some of the most difficult criminal charges for any lawyer. The perpetrators of child sexual abuse are often treated harshly by the system. Cases involving allegations of childhood sexual abuse are punished severely. If you are incarcerated for these kinds of crimes, you can face great danger behind bars.
If you are being investigated for allegations of child sexual assault, then it is essential that you find the best sexual assault lawyer to represent you. Especially if the criminal sexual conduct case involves allegations of force or coercion.
Although the crime is treated incredibly seriously, there are a few defense strategies available in Michigan for the various types of sex crimes. However, to ensure the strongest possible defense is used for your case, consult with an experienced sex crimes attorney.
What Is Child Sex Assault?
State and Federal laws protect minor persons from any kind of unwanted sexual touching. To be a crime the person touched must be underage and you must touch one of the prohibited body parts or areas.
To be a crime such touching must involve physical contact with the groin, buttocks, and breast areas. The touching can be with your finger, but also includes your mouth and tongue. If the penis is involved, and insertion occurs, this is considered rape.
In Michigan, child sexual abuse cases are usually charged as criminal sexual conduct first degree or criminal sexual conduct third degree.
How Do Child Sexual Abuse Lawyers Defend These Charges?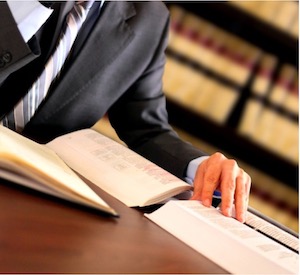 Child sex abuse allegations are almost always initiated by adults other than the victims of the child sexual abuse. Child protection is often involved, and such charges can arise in the context of divorce. Unless the child is pre-verbal, there will almost always be a forensic interview the child.
For all these reasons, the police reports and other investigative materials are often voluminous. A good defense begins with a thorough review of all these materials. The police and prosecutor must provide all this evidence to your lawyer in advance of trial.
Your lawyer will also interview you and any other possible witnesses. Depending on the circumstances, your lawyer might also hire an investigator to further explore the allegations with the use of a polygraph or a psycho-sexual evaluation.
The sex crimes lawyers at the Barone Defense Law Firm have successfully defended many child sexual assault cases. You will find descriptions of our victories on our sample cases page. A few examples include a case where attorney Michael Boyle was able to help a client avoid Felony Criminal Sexual Conduct CSC Charges.
In another case, Mr. Boyle prevented conviction a case involving multiple child sexual abuse crimes, including 2nd degree Criminal Sexual Conduct, 2nd degree Child Abuse, and Accosting a Minor. In another case we helped our client avoid prison in a criminal sexual conduct and Child Porn case. Other lawyers in the firm have accomplished similarly remarkable results.
Preparing for Trial
There is a lot of pressure from the community in a Michigan sex crimes case to prosecute the accused individual harshly. Additionally, there tends to be more publicity that goes into these cases, such as individuals from local women's shelters and various rights advocates speaking out in support of the alleged victim.
As such, it is very important for an accused individual to know that they are going to be up against not just the prosecution, but a lot of different agencies within the prosecutor's office. Law enforcement usually has a special task force, depending on the county, that will deal with the sexual assault crimes.
This is because they are a specific branch that can be delineated, and because the specific knowledge of the prosecutors can go a long way to establishing either a conviction or some sort of deal on the case.
It is very important to understand that these crimes are looked at very seriously, which is why an individual would want to make sure that they have an experienced attorney who knows how to craft a strong legal defense when they are facing a sex crimes charge in Michigan.
Severity of Child Sexual Assault Charges
In Michigan, the various elements of a sex crime are listed under the criminal sexual conduct degree levels. The details that are listed within those sexual conduct levels are specific penalties, including minimum penalties, and some include sexual offender registry penalties.
When an attorney looks at what these elements are, how they build their sex crimes defense will depend on what exact offense their client was charged with. For example, the type of crime can vary dramatically based upon the victim.
In cases of sexual intercourse with children, whether the person is under 13 years of age or whether somebody is between 13 and 16 or whether they are between 16 and 18 dramatically change the severity of the crime. A lawyer must first determine the specifics of their client's charge before preparing a proper Michigan sex crimes defense.
High schoolers can sometimes consent to the contact, but the law prevents them from giving that consent. This is often a big issue as far as elements go in preparing a proper Michigan sex crimes defense. There are other elements as well, such as whether force or coercion was a factor and to what degree it was enacted.
Avoiding The Sex Offender Registry Act
Aside from incarceration, many of our clients charged with child sexual assault is SORA registration. This Scarlet Letter can have devastating consequences. You will want to speak with your lawyers to determine if your case is one where you may be able to avoid SORA registration altogether.
Contacting a Child Sexual Assault Lawyer
Facing these kinds of charges can be a source of shame and humiliation. As you face involvement with the criminal justice system it's important to find a lawyer you can trust and confide in.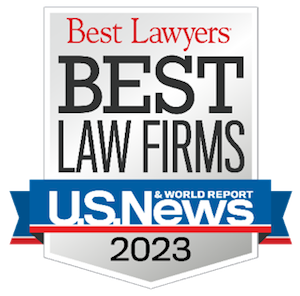 Primarily, we are to speak on your behalf. Secondly, we are there to help make sure the collecting and reviewing of evidence is done correctly. Due to the complexity of the process, and to pursue the most effective defense possible you should see the assistance of an experienced child sexual assault lawyer.
We will also help you understand where the charges come from. Many times, things can be taken out of proportion, and we will be prepared with a legal defense to best take on an aggressive prosecution. As experienced sex crimes lawyers, we will try to discover what happened, if it happened as the prosecutor claims, and whether something may have been taken out of context.
We will also act as your support system. This is important because the charges can sometimes be severely overwhelming. While acting as your support system, we will be able to guide you through the process and prepare them as effectively as possible.
The lawyers at the Barone Defense Firm offer free, no obligation case reviews. Call us today and learn how our team can help you win back your life.