By: Patrick Barone, MI Gun Lawyer and author of Michigan Gun Law Legal Books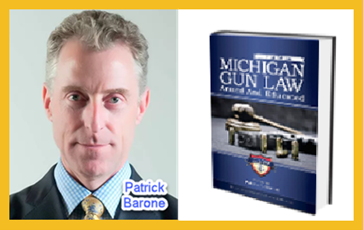 Michigan firearms law provides that anytime a pistol or revolver is inside a motor vehicle it is considered a concealed weapon.  See Michigan Complied Laws Sec. 750.227.  This crime is often abbreviated as "CCW" and is applicable even when the pistol is in plain sight, and therefore not literally concealed.
Does Michigan Have Recipricol Concealed Carry Priveleges With Other States?