What Does a Michigan Driver License Restoration Lawyer Cost?
When a drinking driver starts her or his night, most don't meticulously count their alcoholic beverages, much less know if their BAC level is over the legal limit. By the time emergency lights are activated for the person to pull over, they soon find themselves trying to perform field sobriety tests, hoping to be let go.
Unfortunately, many drivers in Michigan find that they are facing a DUI charge and their Michigan driver's license to operate a motor vehicle is taken away by the Michigan Secretary of State (SOS) office. This is when the need for skilled legal help becomes apparent, to help you get your driving record and take protective measures to keep you driving.
Luckily, for most first offenders who facing the potential loss of driving privileges, protective steps can be taken. By having your driver license restoration lawyers assist you (within 14 days after arrest), the arrested person can appeal the pending period of suspension. If you lose the appeal, you can get limited privileges restored after 30 days of not being able to drive at all.

Handling the First 180 Days After an OWI Arrest
If you manage to go the initial 30 days of your driver's license suspension without being caught driving while license suspended (or DWLS), then the person becomes eligible for a limited driver's license Michigan. This permit (which allows driving to work, school or court-ordered counseling) must be used for the next 150 days.
Applying for assistance from a legal advocate for an SOS restoration or reinstatement of your driver license is highly important. If you later have community service hours to perform, how would you get to and from those locations?
After the right to drive has been either suspended or revoked by the State for drinking and driving-related offenses, you need some way to get to and from work and be able to transport your children, in some cases.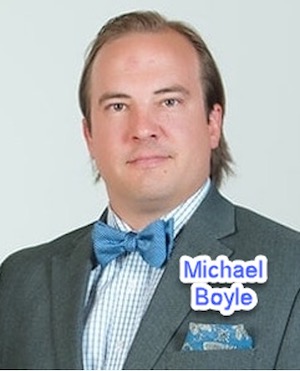 After losing your driving privileges on DUI charges (or other moving violations), driver's license restoration in Michigan (on a suspended or revoked license) is a thriving business. Criminal law attorneys in the Great Lakes State process most of these license appeal cases connected with a driving under the influence charge, since well over half of their clients lost their privileges after being charged with an OWI offense in Michigan.
Due to the complexities of the Secretary of State's paperwork, the list of tasks and documented proof of compliance needed to restore privileges, and potential pitfalls for a Michigander to attempt it himself or herself, relying on attorneys near me to guide the restoration process is a wise choice. Plus, be aware that not all criminal defense attorneys bother with the complex and complicated proceedings.
A DUI lawyer with more years of experience defending drunk driving charges will tend to charge higher fees. This is because he or she possesses more expertise in OWI defense and will have acted previously on behalf of many hundreds of other Michigan license holders with similar legal challenges.
This list of prior applications includes processing an administrative license suspension for an implied consent refusal to be tested post-arrest. Plus, handling a suspension or revocation which occurred after being convicted of an operating while visibly impaired (OWVI) or an OWI criminal law conviction.
Thus, trusting you case to lawyers with a better track record for restoring driving privileges makes sense, rather than looking for cheap lawyers who have less experience in this reinstatement process. Our legal team's proven success rate and the rapidity within which the restoration process is finalized is very important to most of our clients.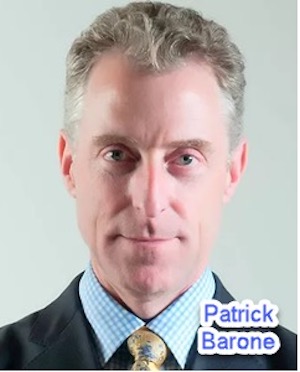 Also, some lawyers in Northern Michigan, the Upper Peninsula, and other remote areas in Michigan tend to charge less. In part this is because they are not specialists in protecting a Michigan drivers license. These lawyers often handle many different areas of law. As in the medical field, having general medical knowledge will not prepare you for specialized surgery or rehabilitative medicine duties.
Expect to pay between four and seven thousand dollars for a Michigan driver's license restoration lawyer, depending on the complexities of your case. However, the cost of your license restoration lawyer will depend on a variety of factors.
First among these factors will be their years of experience or the Michigan driver s license restoration attorney. Next in importance is being in a location that allows for seamless handling of these suspended license Michigan cases.
Biggest Mistakes Made by People Without Driver's License Restoration Lawyers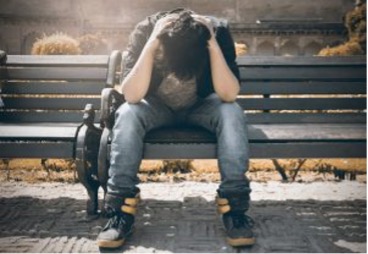 At the license restoration hearing you must show the Administrative Law Judge that you've meet your burden of proof. The evidence standard is "clear and convincing." This is a very high standard, and it means the Judge will be looking for the most minor inconsistencies in your evidence.
When people come to us after they've lost, they are often shocked at the reasons given by Michigan SOS. When our Michigan attorneys near me look at their case we are almost never surprised.
This is because the biggest mistake people who represent themselves make also the most common. They don't understand (nor do they properly present) the documentary and testimonial evidence needed and they don't know how to organize that evidence properly and persuasively.
Is a License Restoration Lawyer in Michigan Worth the Money?
If you lose your hearing, you can't ask for another one for a minimum period of one year. Plus, it gets more difficult to win with each successive try. This is because your new case must be consistent with all prior cases. Each time you lose the hole you are in without a license gets much bigger.
If you do hire a Michigan driver's license restoration attorney at the Barone Defense Firm, we will offer suggestions for what you can do to ensure that all of the evidence requirements are met. We will review your letters of support to ensure that they follow your evidentiary standard. We will prepare your petition with an eye toward consistency and detail, and review also your substance abuse evaluation and drug screen. We have many qualified evaluators who know how to help, and we will refer you to these evaluators if you wish.
We will also help to prepare for giving your testimony. Giving testimony is difficult even for experienced witnesses, such as law enforcement officers. This will include guiding you through a "question and answer" practice dry run prior to the hearing.
Plus, the Administrative Law Judge (ALJ) will be able to ask you questions, we will know what to expect and help you prepare for these questions as well. Some of the Administrative Law Judges at the Secretary of State were recruited from our office after working with our Law Firm, which is an important detail to know about this legal topic.
Because of our experience, we can often tell you about each ALJ that might hear your case and help you craft your evidence and hearing testimony to satisfy that individual. Preparation is key and the license restoration attorneys at the Firm will know exactly how to prepare for the Administrative Law Judge who will be deciding your fate.
While the cost of a great license restoration attorney may be higher, their knowledge and familiarity with the process will save you more in the long run. With all of our preparation and hard work, including preparing your testimony, we will increase the chances of success the first time, saving you repeat hearings in the future. This reason alone makes your legal fees money well spent.
When Should You Hire a Michigan Lawyer for Your Driver License Michigan Case?
It is always the most efficient practice to retain the attorney as soon as you can. This way your lawyer can begin working on your case, guiding you path for obtaining restoration, and getting you ready for the process long before you are even eligible for a restoration hearing.
This will result in avoiding an unnecessary waste of time and money and in your getting your license as soon as possible. Keep in mind if your license was suspended you don't need a lawyer. You only need to wait out the suspension then pay your reinstatement fee. This is the difference been a suspension or a revocation.
Finding a Top Driver's License Restoration Lawyer Near Me in Michigan

If your driving privileges have been revoked, you probably searched Google for "top driving license lawyer near me." This article is provided to you by the Barone Defense Firm because we handle license reinstatement hearing across the entire Great Lakes State. Contact our restoration team members 24 hours a day by dialing our law firm's easy to remember toll-free number, 1-877-ALL-MICH or 877-255-6424.