Is an OWI in Michigan a DUI in Michigan? UBAL, OUIL Michigan
What is an OWI under Michigan Driving Laws? "OWI" stands for operating a vehicle while intoxicated. This is a motor vehicle crime in the Great Lakes State that has serious criminal implications and potential loss of driving privileges, in some situations.
The original laws in America in 1910 only dealt with operating under the influence of liquor, by the way. Before then, the concept of a drunk driving lawyer did not even exist, and a police officer could not arrest for the crime of impaired driving.
In fact, the specialized criminal defense lawyer field recognizing "DUI attorney," or "OWI attorney," only became widely known in the 1980s as a sub-specialty of criminal traffic law defense. Today, hundreds of DUI attorneys near me are advertising on the Internet, using phrases like "Detroit DUI lawyer," "attorneys for DUI near me," "best DUI lawyer," and using other, similar MI-DUI-attorney language.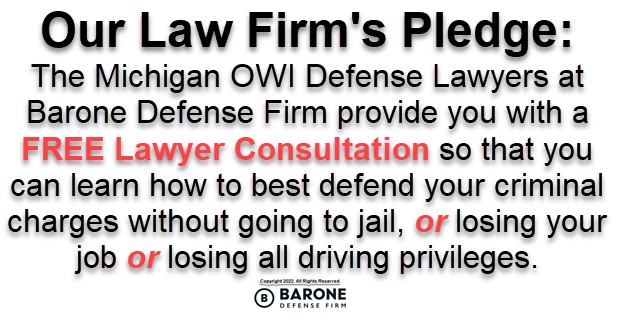 "Operating" is a similar term to "driving" when it comes to motor vehicle crimes. Several states, like Maine, Rhode Island and Massachusetts opted to use the acronym OUI, or operating under the influence, and the name for their DWI-DUI law. So, like the OUI meaning, driving in those states is virtually identical to an OWI charge in Michigan.
Hiring a DUI Defense Lawyer Near Me as Your OWI Lawyer
This DUI lawyer article explains how (after an OWI arrest) the legal blood alcohol level Michigan will be requested by alcohol breath testing of blood extraction. Under Michigan implied consent laws, you have given your permission for this to be collected (under implied consent laws in Michigan), by virtue of using the highways of the State of Michigan, and then being arrested for OWI driving.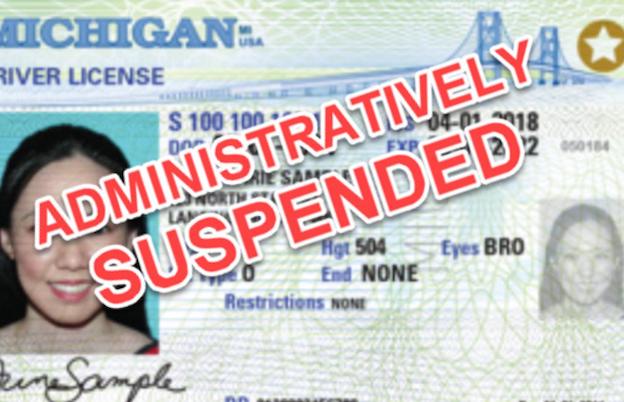 What is "implied consent?" Wikipedia explains an "implied" consent as follows: "Implied consent is consent which is not expressly granted by a person, but rather implicitly granted by a person's actions and the facts and circumstances."
So, in connection with being granted the privilege of driving on Michigan's roads, you have implicitly agreed (if lawfully arrested for a DUI charge) that you will acquiesce to a post-arrest forensic test of blood, breath, or urine. Violation of these laws in the Great Lakes State in an OWI-DUI case gives the State of Michigan Secretary of State's office the right to seek suspension of your driving privileges.
Second largest in prominence is DWI, which can be for "driving while intoxicated" (as in Texas and New York), or "driving while impaired," as in North Carolina. Two states, Colorado, and NY, have DWAI laws on their books, which is a lesser included crime that is punished less harshly that DWI or DUI.
While O.W.I. is an acronym that stands for the phrase "operating while intoxicated," thousands of Michiganders refer to the intoxicated driving crime as "Michigan DUI laws." In this article, the authors will use DUI and OWI interchangeably, and cover Michigan OUIL offenses, the legal limit in Michigan, and touch on OUID charges.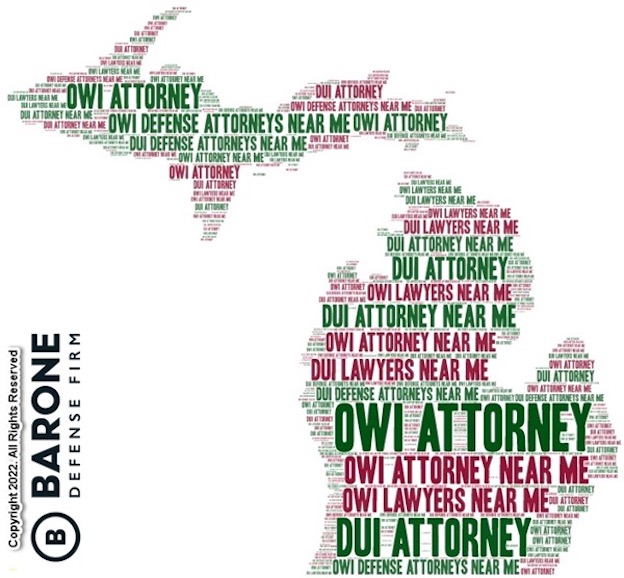 An Arrest for a Michigan OWI Can Be Accused in a Multitude of Different Ways
Unfortunately, the Michigan law of OWI-DUI is complicated and a bit confusing. The law and the legal system have an interesting history of often overcomplicating and oversimplifying. This is certainly true when it comes to DUI-OWI laws.
DWI vs DUI Michigan. Drunk Driving is commonly referred to as DUI, which is the acronym for Driving Under the Influence. DUI is normal nomenclature throughout our country, but in fact, Michigan does not have "DUI" on the books, or at least not the acronym. In Michigan, what most people think of as DUI is legally referred to as OWI. But this is only a partial answer because OWI really means more than simply driving while drunk.
The crime of Operating While Intoxicated seems simple to comprehend. However, in Michigan, OWI crimes are two separate legal theories wrapped up together. This means that if you are charged with an alcohol-based OWI, you are facing the defense of both legal theories.

The OUIL Michigan Charge. The two distinct legal theories are (1) Operating Under the Influence of Intoxicating Liquor, or OUIL or OWIL, and (2) Driving while having an unlawful blood alcohol level (i.e., more than the Michigan alcohol limit), known as UBAL in Michigan. In most states, drunk driving defense lawyers call this second type of driving intoxicated statute the "per se" offense.
This merely means that under the Michigan statute for being "over the legal limit," that this charge does not require proof of impairment, since operating with that high BAC limit is the crime itself. If a driver has refused the post-arrest breath alcohol test or blood test to reveal the numeric reading of what amount of alcohol was in her or his bloodstream, that driver may only be accused of an OUIL charge, or drunk driving near me, in Michigan.
[Below, OWI defense attorney and author of a law book for other Michigan DUI attorneys, Patrick Barone is shown with legendary Trial Lawyer Gerry Spence.]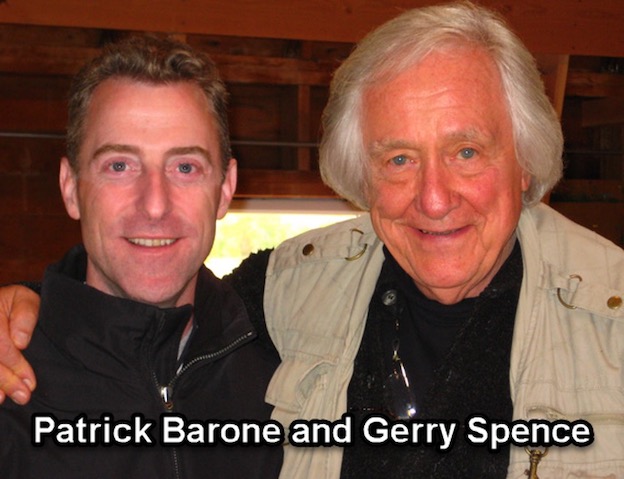 Explaining UBAL and Enhanced UBAL under Michigan OUI Laws
UBAL is the legal acronym used by Michigan police if a driver is operating a motor vehicle and has a BAC level at or above 0.08 grams percent. For adult drivers, 0.08 grams percent is the Michigan blood alcohol limit.
OUID is the shortcut method of identifying the crime of DUI drugs or operating under the influence of drugs. Similar penalties are imposed for those convicted of OWI drug charges, including driver license suspension. Therefore, a DUI criminal defense attorney is needed as soon after arrest as possible, to protect your Michigan driver's license and start searching for defenses to your criminal charges.
Any person found driving or on the highways of Michigan and is above the Michigan DUI limit will have violated the UBAL law, even if she or he displays no symptoms of a drunk person (like slurred speech). This blood alcohol level Michigan can be obtained from your breath alcohol sample on the Datamaster DMT forensic alcohol device, or by crime lab analysis of your blood.
Plus, no traffic offense or pattern of unsafe driving is required to be proven. Let's say that a driver has pulled his or her vehicle over to the should of the road and was taking a nap before resuming driving. If an officer does a safety check on that driver, and detects alcohol, that driver may be arrested for UBAL.
What is the Michigan BAC limit? In Michigan the statute defines UBAL as applicable to drivers who have 0.08 grams of alcohol per 210 liters of breath or per 100 milliliters of blood, is the illegal limit. Therefore, if your blood or breath alcohol test measured at 0.08 or higher you can be accused of OWI in MI on this basis alone.
What is an Enhanced UBAL Offense? In recent years, Michigan also added a new law, and a new or additional illegal limit of 0.17 gr. % or higher, which carries significantly harsher penalties (if convicted). The same principle of driving with an illegal breath alcohol or blood alcohol level applies, except that the 0.17 is an enhanced UBAL, and (like 0.08 UBAL) is also a "per se" offense.
How Important Is It to Fight a First Offense DUI in Michigan?
Until 2021, a first DUI in Michigan was on a person's criminal record forever. Michigan drunk driving law changed in 2021. The state's first ever expunction law was passed. However, not everyone qualifies to seek this record restriction.
How long is probation for a first DUI conviction in Michigan? This is a one-year probation period, which is common. Repeat offenders will have a longer probation term to serve.
Only those drivers near me who have just one prior OWI conviction can qualify for state record restriction under the new law. Those with more than one OWI conviction on her or his driving record, are ineligible to have their prior record expunged.
Additionally, any eligible driver must wait for five (5) years before applying for the expungement. Many lost opportunities will occur for that motorist in five years. In addition, federal records will still reveal that OWI conviction, and countries like Canada can use those records to bar entry into their nation, absent gaining prior legal permission to enter that nation on a temporary basis.