The chart shown below provides a quick view of the various Michigan DUI penalties. A third OWI offense in your lifetime will cause a felony Michigan 3rd OWI offense, if convicted.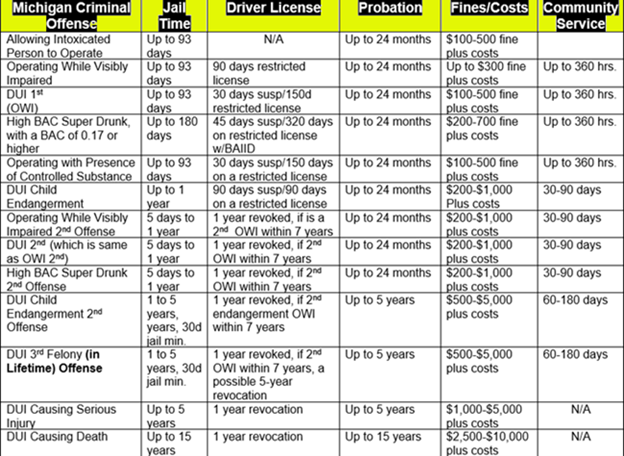 Protect Your Right to Drive! Failing to take appropriate action within fourteen (14) days after your arrest for DUI in Michigan can cause you to lose all ability to drive in the State of Michigan.
Why not let us help you demand an administrative license suspension hearing? Obtain more legal information about saving your driver's license NOW before it's too late, since this filing deadline cannot be extended.