Keith Corbett to Focus on Defense of Federal Financial Fraud Crimes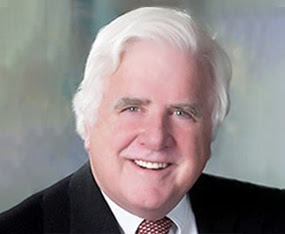 Effectively immediately, Keith Corbett, Senior Trial Lawyer at the Barone Defense Firm, will be focusing his practice on the Federal defense of complex financial crimes, including, prescription fraud, billing fraud and Medicare fraud. He will also continue to handle other matters at the Firm, such as the defense of intoxicated driving cases and other state crimes.
Prior to joining the Barone Defense Firm in 2013, Keith had a long career as a prosecutor which began at the State Court level with the Oakland County Prosecuting Attorney's office in 1974. However, much of Keith's wide breadth of knowledge and experience was gained in the Federal Courts while prosecuting the major organized crime families in Detroit. These prosecutions were most often based on various proven violations of the Racketeer Influenced and Corrupt Organizations Act of 1980, also known simply as the RICO Act.  This Act defines and sets forth various kinds of prohibited activity and is most often applicable when such activity is performed as part of an ongoing criminal organization. The act also provides for criminal penalties. Among other things, RICO allows for the prosecution of leaders for crimes they ordered others to do, such as murder or other unlawful activities related to the criminal syndicate, such as various financial crimes.
During his tenure with the U.S. Attorney's Organized Crime Unit, Keith was involved in the prosecutions of 17 members and associates of the Detroit La Cosa Nostra (LCN), and some of the most well-known figure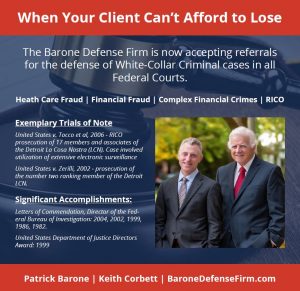 s involved in Detroit's organized crime, including the Zerilli, Tocco, and Beckham families.
Keith's superlative trial skills, leadership ability and high conviction rate culminated in his receiving the United States Department of Justice Director's Award in 1999.  He has also taught trial skills and law Nationally at the University of Michigan Law School, the Notre Dame School of Law and internationally in Brazil and Uzbekistan.
After graduating from the Notre Dame Law School in 1974, Keith joined the Oakland County Prosecuting Attorneys' Office.  Then, in 1978 he obtained his first job in the Federal court system as an Assistant U.S. Attorney in the drug unit.  After 2 years in this position, Keith began a stint as a Special Attorney in the Organized Crime Strike Force in the Eastern District of Michigan, located in Detroit Michigan.  He became the Chief of Organized Crime Strike Force in 1989 and stayed in this position until 2005.  Finally, before leaving the Federal Government, Keith was a Senior Trial Counsel for the US Attorney General's Office from 2005 to 2009.
Keith is uniquely qualified to handle complex financial fraud cases, and he brings this expertise to the Barone Defense Firm. Most of the cases handled by Keith come to him as referrals from other lawyers.  Keith also assists law firms when a conflict of interest is identified. Finally, Keith offers expert testimony relative to various related legal matters. He can be contacted by calling the Barone Defense Firm.