What is the Average Cost of a DUI Arrest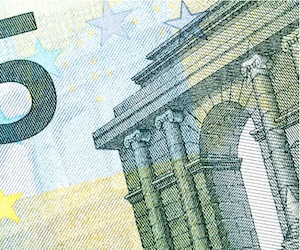 DUI offenders in Michigan will be ordered to pay a variety of court fines and court fees. Together these fines, costs and other expenses add up to several thousands of dollars. In the case of felony drunk driving the total average cost of a single, first time DUI offense, can run into the tens of thousands of dollars. If you are not sure what you're charged with see our article " is DUI a misdemeanor or a felony ."
Unfortunately, it doesn't stop there. If you are convicted of intoxicated driving, you will also face insurance increases, often causing your car insurance premiums to become unaffordable. You might also be forced to pay for car towing and impound costs, ignition interlock device IID and you might end up paying even more. Driving under the influence can therefore cause even first-time offenders to face significant financial burdens.
A top Michigan DUI lawyer can help you lower many of these expenses, and in some cases avoid them altogether. For example, many people don't know that if you win your case, you don't have to pay most of these expenses. In this way, hiring the right lawyer can literally pay for itself.
To help you understand what you could be facing if you're convicted of DUI in Michigan, all the applicable costs of a DUI arrest are described below.
Fines for a First Offense DUI Conviction
A conviction of first offense operating while intoxicated (OWI) in Michigan will result in fines of $300-$500. If the charge is enhanced to a high BAC above .17 super drunk driving, then the fine is increased to up to $700. If you drive while intoxicated with a child under 16 years of age is in the car, then the fine is increased up to $1,000.00.
For felony drunk driving, the charge can be as high as $5,000.00 and if injury or death has occurred the fine goes up to $20,000.00. Fines are higher for repeat offenders as well.
On the other hand, having the case reduced to the offense of OWVI can save you a few-hundred dollars because the fine is lowered to up to $300.00.
Court Costs in a Drunk or Drugged Driving Case
In addition to statutory fines, the court will also impose court costs. As with statutory fines, court costs are also provided for by statute. However, there is no standard amount imposed by each of Michigan's nearly 100 District Courts.
Instead, the law authorizes a trial court to impose any cost reasonably related to the actual costs incurred by the trial court. The court is not required to separately calculate those costs involved in the case. However, actual costs can include salaries and benefits for court personnel, goods, and services necessary for court operations, and necessary expenses for the operation and maintenance of court buildings and facilities.
The Crime Victim's Rights Fee
You will also be ordered to pay a Crime Victims' Rights Fee. A statute in Michigan provides that if you are convicted of any felony or misdemeanor, you will be ordered to pay a fee to the court which is contributed to the state Crime Victims' Rights Fund.
The purpose of the fund is to both reimburse victims for expenses they incurred related to the crime which were not already reimbursed through insurance or restitution and fund a statewide trauma system.
For an adult felony conviction, the defendant must pay $130. For an adult misdemeanor conviction, the defendant must pay $75.
Costs of Prosecution in a DUI Case
In most courts you will also be ordered to pay the costs of prosecution. However, like court costs, the costs awarded must bear some reasonable relation to the expenses actually incurred in the prosecution.
Often the prosecuting attorney will try to the court to order as much money as possible. However, costs of prosecution may not include expenditures in connection with the maintenance and functioning of governmental agencies that must be borne by the public irrespective of specific violations of the law. The prosecutor must provide a bill and the trial court record must include the basis for cost computation. The prosecutor must disclose an adequate basis the costs.
Restitution May Also be Ordered
If by operation of your motor vehicle you have caused financial injury to another, you will be ordered to reimburse those costs too. There are two main statutes that govern restitution: MCL 780.766 and MCL 769.1a (the general restitution statute).
Both statutes begin by defining victim as an individual who suffers direct or threatened physical, financial, or emotional harm because of the commission of a crime. The statutes then declare that sentencing courts shall order a defendant convicted of a crime to make full restitution to any victim of the defendant's course of conduct that gives rise to the conviction or to the victim's estate.
Probation Oversight Fees for Felonies and Misdemeanors
Probation oversight fees are ordered to pay for the privilege of being under court supervision. These are intended to reimburse the costs of government. Therefore, each month you are placed on probation will cost you extra. Costs are limited to expenses specifically incurred in supervising the probationer
Screening Fees to Assess Substance and Alcohol Use Disorders
Michigan's DUI laws require that you be tested by the court to see if you may have an alcohol or drug abuse issue. This law means that you must pay more money to the court upon conviction. The imposition of the screening costs was authorized under MCL 257.625b(5) requiring a defendant who commits OWI to undergo substance abuse screening and to "pay for the costs of the screening.
Judgement Fees
Court's often order that you pay a judgement fee. This is basically a fee to cover the cost of the judgement that sets forth all the other fines and costs.
Attorney fees if You Can't Afford to Hire Your Own
If you qualify for a court appointed attorney your lawyer may not be free. A court can order you to contribute to the cost of providing a lawyer where you can pay part of the cost of a lawyer. Under this rule, a trial court has the authority to order you to reimburse them for costs paid for his or her representation.
Sample Cases Describing Totals Ordered
In one published case for an OWI first offense conviction the Judge sentenced defendant to 18 months' probation with 30 days to be served in jail and ordered defendant to pay a $60 crime victim's fee, a probation supervision fee of $720 to be paid at the rate of $40 a month, $450 in court costs, a $500 fine, appointed defense attorney fees in an amount to be determined, and $121 in state costs. The prosecutor also requested for reimbursement of costs of prosecution in the amount of $460 as a condition of probation.
In a felony DUI the defendant was sentenced to 23 to 60 months' imprisonment. The trial court also imposed a $750 fine, $1,000 in court costs, $11,320 in restitution, a $130 victim's rights assessment, $118 in state costs, a screening fee of $125, and $300 in attorney fees.
You may be ordered to pay more or less than in these two sample cases, so be sure to ask your lawyer about what to expect in your court and with your judge.
Collateral Costs of OWI Conviction
The financial ramifications of a drunk driving conviction extend beyond the fines, fees, and court costs you will be forced to pay. A conviction can also cost you in unexpected ways. For example:
You may be ordered to install an ignition interlock device as a condition of your probation. If so, you will be required to pay for the installation in addition to maintenance and monthly fees; the same is true of an alcohol ankle bracelet or tether.
Many insurance companies drastically increase your rates once they learn about your OWI—in some circumstances, they may even terminate your insurance policy.
If you are required to complete an alcohol education course, you will have to pay for it out of your own pocket.
You also should consider the money you could lose from missing work while serving a jail sentence or performing community service. Worse yet, if your job requires you to drive or maintain a security clearance, you could end up unemployed. An OWI conviction on your criminal record could also make it much harder to find new employment.
Learn How a Lawyer Can Help
Call the DUI lawyers at the Barone Defense Firm to learn how you may be able to avoid some or all these costs. We offer free no obligation consultations.