Is DUI a Felony or Misdemeanor?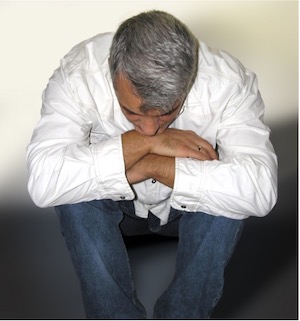 Unless the charge is enhanced, a DUI in Michigan is always a misdemeanor charge. Enhancement can occur under two scenarios.
The first is when the prosecutor uses your prior criminal record to enhance the penalties thereby making the DUI a felony.
The second is when the facts of the case qualify for enhancement from a misdemeanor to a felony. Both scenarios are discussed in greater detail below.
DUI Felony Enhancement Based on Your Prior Record
In Michigan, if you have been convicted of drunk driving twice at any point within your lifetime, you will be charged with a felony when you are arrested for the third time. If you have been convicted of child endangerment, then a second DUI may also result in a felony DUI charge.
There are various kinds of DUI offenses that can be used for enhancement. Your prior DUI cases can be the result of intoxication by alcohol or drugs.
The legal limit is .08 in Michigan for adults, but minors may not drive with .02 or more alcohol in their system. A prior zero tolerance/under 21 years DUI can be used to enhance a subsequent drunk driving arrest. Only one zero tolerance may be used for this purpose.
Prior record enhancement is discretionary rather than mandatory because a prosecutor, know of two prior DUI convictions, has the option of charging you as a first-time offender. However, it's important to know that the sentencing Judge can still take the prior uncharged DUIs into consideration when sentencing you.
Third offense DUI felony convictions are punishable by up to 5 years in the State Prison. If you have prior felony convictions, the penalty can be increased up to life in prison. You will also be subject to license suspension, fines, costs, vehicle immobilization or forfeiture and probation, to name a few of the more serious ramifications of a felony conviction for driving under the influence.
Most Judges will incarcerate people convicted of felony DUI, but there are ways to avoid jail time even with a third offense DUI . A top DUI lawyer in Michigan can help you avoid jail time.
DUI Felony Enhancement Based on Facts of Your Case
A first DUI arrest may also be enhanced to a felony if as a result of your intoxicated operation of a motor vehicle another person was seriously injured or killed . A DUI causing death is one of the most serious crimes you can commit, and the penalty is up to 15 years in prison. If you have prior felony convictions, the penalty can be increased up to life in prison.
For a more detailed explanation of possible penalties, refer to our article on MI DUI Penalties: 1st Offense OWVI, 2nd DUI & 3rd OWI Felony .
Rights You May Lose if Convicted of a Felony
The following are a few of the rights and privileges you may lose if you are convicted of a felony charge:
The right to possess and carry a firearm
The right to vote while incarcerated
The right to serve on a jury
Ability to obtain a liquor license or casino license
Ability to join the military
Those holding professional licenses, such as lawyers or doctors, may lose their ability to practice their profession. Non-citizens may face possible deportation proceedings. Additionally, if you are convicted of a felony, any additional felony convictions can result in enhanced penalties such as a longer prison sentence or higher fine.
Voting Rights for Felons
Federal law leaves it up to individual states to determine felons' voting rights. In some states, felons never lose the right to vote, even while in prison. Other states require felons who have completed their sentence to serve a mandatory waiting period, and in some states, ex-felons must apply to have their voting rights restored.
In Michigan, those convicted of felonies only lose their right to vote while they are serving time in prison. Upon their release, ex-felons in Michigan automatically regain their right to vote.
Collateral Consequences of Third DUI Offense
A collateral consequence is one that is not imposed by the court or the Secretary of State but instead arises simply because you have a felony conviction. This means that in addition to the above penalties, you could face serious collateral consequences.
As a convicted felon, you may be prohibited from holding certain kinds of jobs and your second amendment and voting rights will also be impacted. There are many dozens of possible collateral consequences that might arise from a felony conviction, and it is important for you to understand these possible consequences before you decide to plead guilty or stand trial.
How a Michigan DUI Felony Lawyer Can Help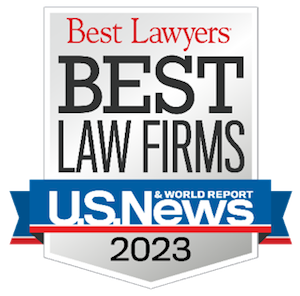 Due to the severity of the penalties for a DUI felony in Michigan, you need a top-notch legal team on your side that understands the law as well as the technical aspects of a drunk-driving offense.
If your felony charge is based on prior record of DUI convictions, your criminal defense lawyer can review the circumstances to determine if they can be excluded from your case to reduce your criminal charge.
An experienced DUI lawyer will also look at the breathalyzer, blood, or urine test that was used to find your blood alcohol content (BAC) to see if it was accurate or if it was flawed.
If arrested for impaired driving, contact the Michigan DUI lawyers at the Barone Defense Firm for your free, no obligation case review, about your driving privileges.