Soon after you are found guilty or plead guilty to a federal crime you will meet with a United States Probation Officer who will complete a presentence investigation and then prepare a report (PSIR) for the judge's use at sentencing. If the judge sentences you to prison, then the PSIR will also be used by the Federal Bureau of Prisons (BOP) in making housing and other relevant determinations. Consequently, it is essential that the PSIR be accurate and complete. What follows is a description of the kind of information the probation officer will collect during your interview as well as how to be well prepared for this important process.
Why Is the Federal Presentence Report Prepared?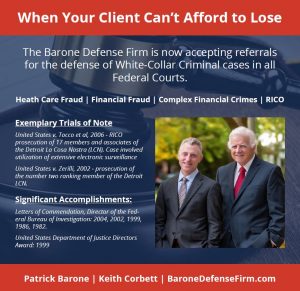 The purpose of the presentence investigation and report is to provide comprehensive information about the offender that is both objective and accurate.  This information and report will be used by the court in making the appropriate sentencing decision. The report also will assist the Bureau of Prisons in making proper determinations relative to the management of the inmates under their supervision.