When you're arrested for a DUI in Michigan, the arresting officer will take your driver's license and destroy it. This plastic license will be replaced with a temporary permit or a paper license, depending on the circumstances of your arrest. This paper license differs from your regular driver's license as it lacks your photo but still permits unlimited driving.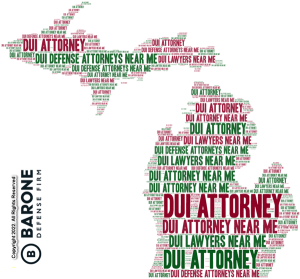 The police and your attorney will refer to this paper license as a "DI-177." The title of it is Breath Blood or Urine Report. This is a Michigan Temporary Driving Permit acts as your temporary driver's license until you're either convicted of the OWI or your case gets dismissed.
This paper license is only issued if you consented to a test allowing law enforcement to measure your blood alcohol concentration (BAC) during your arrest. This does not include the roadside test, only the test back at the station.