DUI Michigan: OWI Charge & DUI Penalties, Michigan DUI Laws
Because a drunk driving or drugged driving arrest is so demeaning and stressful, many of those arrested for OWI in Michigan assume that they are facing felony DUI charges. Luckily, more than 95 out of 100 are only dealing with a misdemeanor drunk driving charge.
However, in Michigan, all offenses potentially can carry jail time in our State. Usually, the OWVI penalties for a first offender carry the mildest DUI punishment.
What's the Legal BAC Michigan? This article will provide a helpful overview of Michigan DUI penalties and discuss the various Michigan DUI limits for various motor vehicle operators. Like all other states, our State does not have just one, universal alcohol limit Michigan.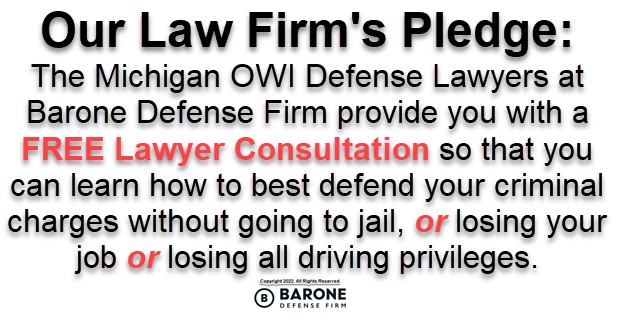 More about Michigan drunk driving laws. The drunk driving laws in Michigan have a very wide range of OWI penalties for and OWI charge Michigan or an OUID charge. OWI impaired driving vs DUI Michigan is the same crime, but using a different acronym to identify driving while intoxicated.
Michigan's OWI and OWVI Laws
There are two main types of intoxicated driving in Michigan: operating while under the influence of drugs or alcohol (OWI), and operating while visibly impaired (OWVI). However, some people still use the term "DUI." OWI is more serious and involves operating a vehicle while under the influence of alcohol or a controlled substance, or having any amount of controlled substance in the body.
For any OWVI conviction in Michigan, the prosecutor needs only to prove that the driver was visibly impaired, due to alcohol or drugs. This is done with various types of circumstantial evidence that is captured on police video or supplied by officer testimony.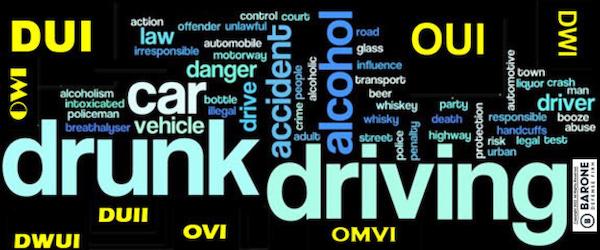 OWI-DUI Penalties for First, Second & Third O.W.I. Offenses in Michigan
Operating a vehicle while under the influence (OWI) (also known as "DUI") in Michigan is a criminal offence.
Michigan BAC limits, for various operators. Michigan laws criminalize operating any vehicle while having a bodily alcohol content (B.A.C. level) of 0.08 grams percent, for adult operators, and 21 and older and not operating a commercial vehicle.
Other Michigan alcohol limits. All CDL drivers in big rigs or buses are held to a 0.04 BAC level. Those under age 21 are required to comply with the Michigan zero tolerance law, which allows conviction for having a blood alcohol level Michigan of 0.02 grams % or more.
In Great Britain, they call driving while intoxicated "drink driving." So, this web page will discuss Michigan's penalties, and answer "what is punishment for drink driving?"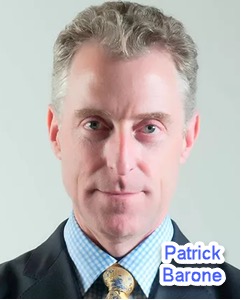 The Great Lakes State's High BAC Law, Called Super Drunk Michigan
When any alcohol impaired driver's breath alcohol content reaches 0.170 grams percent or higher, or slightly over twice the legal alcohol limit for adult drivers ages 21 and older, that accused person will face prosecution for being "super drunk."
Arizona and several other states have such enhanced DUI punishment laws. In the State of Michigan, this driving offense is still categorized as a misdemeanor crime. OWI-DUI penalties for such crimes have higher minimum, mandatory punishments, but only if conviction under the "super drunk" subsections.
This article addresses Michigan's OWI laws and the fines for a first, second, and third OWI conviction. "DUI" (stands for driving under the influence) is America's most common abbreviation for operating while intoxicated (as defined by MI DUI laws). OWI vs DWI vs DUI Michigan is substantially the same thing, since all acronyms point to either impaired driving vs OWI Michigan DUI-drugs crimes.
How OWI-DUI Child Endangerment Boosts Potential Punishments
If the driver was transporting a passenger who was under the age of 16 years old, at the time of the OWI offense, and this was a second offense, she or he will face a higher set of misdemeanor penalties.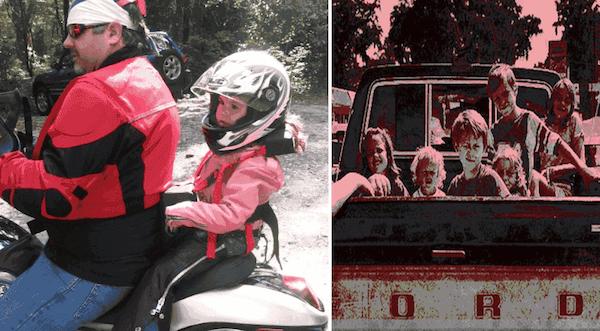 This subsequent offense while having a passenger under age 16 in that vehicle will bring a potential of $500 to $5,000 in fines, plus between one to five years of jail or probation. In all cases, the convicted driver must go to jail (probation must include five days to one (1) full year in jail, along with massive community service hours of 30 to 90 days (these will be 8-hour days).
OWI Causing Death Michigan, or Serious Bodily Injuries
Several egregious types of "drink and drive charges" can be ramped up to felony status when an accused person is operating a motor vehicle. State prison time of up to 5 years is possible, plus 60 days to 180 days of community service (or 480 hours of community service to 1440 hours).
Nationally, any time fatalities (to other drivers, pedestrians, or passengers) occur at the hands of an intoxicated driver or drugged driver, felonies will be accused. Any experienced criminal defense attorney in the Great Lakes State will know these rules.
Even being charged with drunk driving first offense, these drivers can find themselves defending a potential felony DUI conviction:
Operating while intoxicated causing death Michigan. Under Michigan laws, Section 257.625, subsection (4), state law provisions call for extremely stiff punishments for high BAC (super drunk) cases, as well as for when a public safety officer is a victim.
OWI causing serious injury Michigan. Under Michigan laws, Section 257.625, subsection (5), these penalties for DUI/OWI are more lenient. But forfeiture of that vehicle or immobilization will be enforced.

Michigan OWI Driver License Suspensions
Every type of drunken driving or driving while impaired by drugs offense triggers a loss of driving privileges, but only if convicted as charged. A first offense DUI-OWI generally results in a 180-day license suspension.
How a High BAC level affects license suspension. The driver's license will be suspended for one year if the driver's BAC is 0.170 gr. percent or higher. However, the driver is allowed to obtain a restricted license after 30 days.
If a driver is convicted of DUI, she or he will be subject to a 30-day "hard" suspension, during which the convicted person is not allowed any type of driving privileges. The convicted person may be eligible to receive a restricted license after this period, which would allow that person to drive [under certain limited conditions and with an ignition interlock device (IID) installed].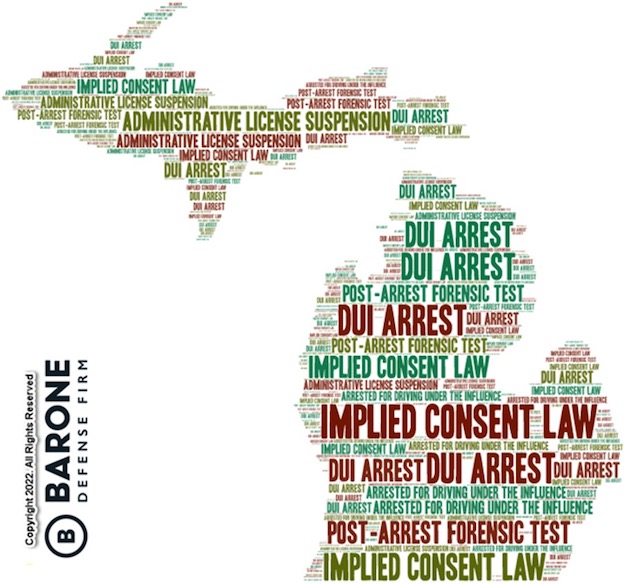 The more favorable suspension rules if convicted of only an OWVI. If you are convicted of OWVI in Michigan, your driver's license will be suspended for 90 days. But for OWVI, you may be eligible for a restricted license, which would allow you to continue driving.
If that driver had a blood alcohol concentration (BAC) of 0.170 grams % or higher, or if an underage passenger (anyone under the age of 16 years old) was riding in the driver's vehicle, the hard suspension period will be increased to between 45 and 90 days.
Michigan OWVI Suspensions Are Less Strident
A 1st offense OWVI conviction will result in a 90-day suspension. This suspension period increases to 180 days if the OWVI involved a controlled substance. Because BDF permits free consultation on any OWI-DUI offense, be certain to get further information about a DUI-OWI drugs case.
However, in alcohol-based cases, because a restricted license is immediately available, the convicted person with an OWVI conviction does not result in the complete loss of driving privileges. This special treatment may be unique in the United States since OWI-DUI refusal cases in most jurisdictions often carry a longer total suspension.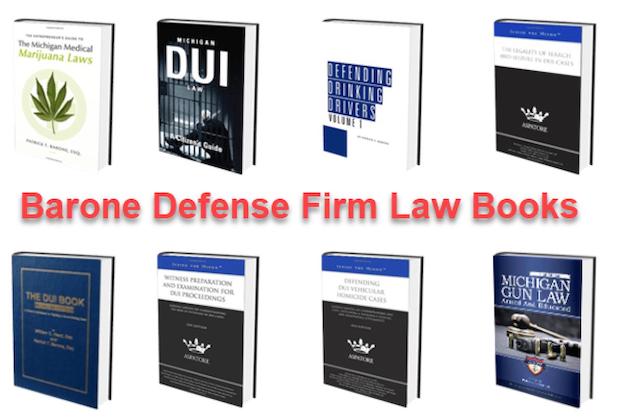 In Comparing DUI Attorneys Near Me, Look at Credentials First
See the many law books our firm partners have created (above). Along with many Super Lawyers and other legal industry lawyer ratings, being the firm that wrote the books is a very rare credential.
Call today to our OWI law office, 24 hours a day, for expert drunk driving law legal assistance with any pending case. Our Michigan criminal defense attorneys will travel statewide across Michigan to provide criminal defense attorneys in all local courts (federal or state courts).
When you call Barone Defense Firm, our law professionals will provide a FREE lawyer consultation. When speaking with our legal team member, be certain to ask about payment plans in paying your legal fees. Contact us at our easy to remember, toll-free number, 1-877-ALL-MICH or 877-255-6424, for your free DUI criminal case review.